On Wednesday night, Paris Saint-Germain (PSG) headed to Turin for their final Champions League Group H match against Italian powerhouse Juventus (November). In front of a raucous crowd at the Allianz Stadium, the hosts put up a valiant fight, but Christopher Galtier's team emerged triumphant, winning 2-1.
While Juventus' captain Leonardo Bonucci scored for his side, PSG forward Kylian Mbappe and defender Nuno Mendes found the back of the net too. Despite winning their final match in Group H, PSG was unable to win the division. They placed second behind Benfica in the standings, but Benfica won the position owing to goals scored away from home (9 vs 6).
Juventus competed at the Allianz Stadium on Wednesday despite being already eliminated from the Champions League. They had a strong opening, engaging PSG in combat. They produced the first significant opportunity of the contest in the eighth minute. On the edge of the PSG box, Manuel Locatelli intercepted a loose ball and fired a vicious half-volley. Although it was very beautifully struck, Gianluigi Donnarumma's goal was just barely missed.
PSG won the final game of Group H, but it wasn't an easy victory because a few players, in particular, in particular, had trouble settling in. Following are three Parisian celebrities who excelled and two who let fans down during their victory over Juventus on Wednesday:
Performers
Lionel Messi:
Though Messi did not put his best foot forward, he still displayed a laudable performance attacking the visitors. He identified opportunities, exercised good command over the ball and skillfully sent Mbappe down the left flank, resulting in PSG's first goal.
Messi completed 56 passes (90.3% accuracy) against Juventus while making three critical passes, winning two ground battles, and drawing a foul.
Kylian Mbappé
Mbappé was undeniably the star of the show who scored outstandingly in the 13th minute. Battling all odds, he cut in from the left, planned his shot and struck from just outside the D. His shot nestled in the back of the net after hitting the right post's interior. Mbappé found Mendes in the back of Juventus' defence with a fantastic pass in the 69th minute. Everything else was taken care of by the spirited Portuguese full-back.
Nuno Mendes
Mendes made his way onto the field in the 68th minute. Thanks to Mendes' fearlessness, the visitors were able to regain their one-goal advantage within seconds. Mbappé made a brilliant pass to Mendes, but the goal was actually made feasible by the Portuguese player's conviction. While fending off Cuadrado, he aggressively surged into the box and hammered his shot into the far corner.
Mendes not only scored the winning goal but also made two tackles, prevailed in four out of five ground battles, and committed two fouls.
Underperformers
Achraf Hakimi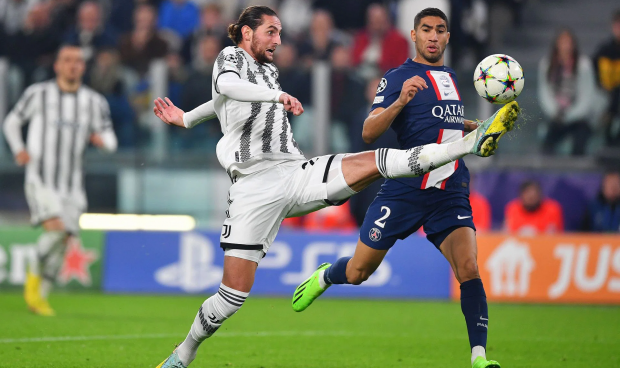 Achraf Hakimi hailed as one of the top right-backs in the game, was far from his spectacular best on Wednesday. He was ineffectual in holding his ground, hardly entered the opponent's third, didn't create a single chance for a goal, and frequently gave the ball away carelessly.
Although Hakimi managed to make a few excellent interceptions (3), it was essentially all he could muster up against the Italians.
Carlos Soler
Since Neymar was forced to sit out of the game owing to an accumulation of cards, Carlos Soler got the exceptional opportunity to start for PSG. As the link between the attack and midfield, he was supposed to operate in the space directly behind Messi and Mbappe. Sadly, that was not how things worked out.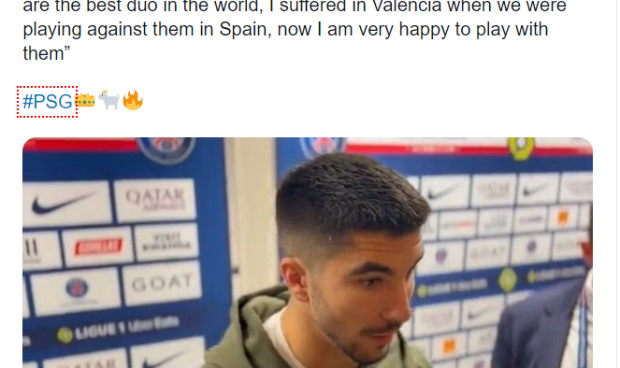 For 68 minutes, Soler was essentially nonexistent and did nothing of note. He failed to generate scoring chances, dropped four of six ground battles, fumbled his sole attempted cross, failed to register a shot, and committed three fouls. For the former Valencia man, it was undoubtedly a night to forget.