Football, the enchanting game, is adorned with a plethora of magnificent trophies that represent the quest for glory and brilliance at different levels. From international tournaments to domestic competitions, these trophies are a reminder of some great accomplishments in the sport. In this article, we will talk about 10 football players with the most trophies. These professional athletes have proved their mantle on the field, and their trophies are evidence of their merit.
There are several trophies associated with the game, but the one that reigns supreme is the FIFA world cup trophy. The FIFA World Cup is the largest stage in the world of football. This quadrennial competition, which dates back to 1930, brings together teams from around the world to showcase their knack in the sport of football. The FIFA trophy is a pinnacle of success and is lifted by the winners in front of a sea of exuberant spectators who love the sport.
Some other important trophies associated with the sport include The UEFA Champions League trophy, which is Europe's most prestigious trophy associated with football. With its distinctive handles and dynamic design, this famous silver trophy is a tribute to the game and represents the victory of skill, teamwork, and dedication.
At the regional level, South America's Copa Libertadores take the front stage. Founded in 1960, this prestigious Libertadores trophy is decorated with the figure of Liberty. Several domestic football leagues have their own legendary trophies, like the English Premier League Trophy and the La Liga Trophy. Each of these trophies is a tribute to the stubborn sportsmanship spirit and the ability, effort, and passion of these football legends. The growing competition for these trophies proves the game's popularity.
In the coming section, we will talk about the 10 most decorated players who possess the maximum football trophies.
Also Read: 10 Best Football Tournaments Which Bring Everyone On The Edge Of Their Seats
Top 10 Players With Most International Trophies in Football:
| | | | |
| --- | --- | --- | --- |
| Rank | Player | Nationality | Trophies |
| 1 | Dani Alves | Brazil | 43 |
| 2 | Lionel Messi | Argentina | 42 |
| 3 | Hossam Ashour | Egypt | 39 |
| 4 | Andres Iniesta | Spain | 37 |
| 5 | Gerrad Pique | Spain | 37 |
| 6 | Ryan Giggs | Wales | 36 |
| 7 | Kenny Dalgish | Scotland | 35 |
| 8 | Victor Baia | Portugal | 34 |
| 9 | Cristiano Ronaldo | Portugal | 34 |
| 10 | Javi | Spain | 33 |
10. Javi Hernández- (Spain, 33 Trophies)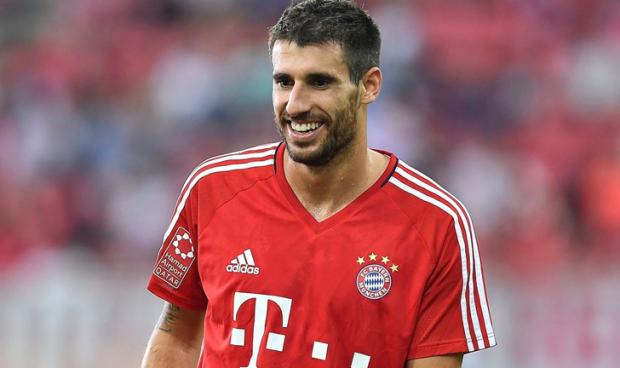 The Spanish footballer Javi Hernández has a remarkable career and an incredible collection of football trophies. Javi's remarkable vision, passing ability, and tactical acumen have helped him earn several glorious trophies. He earned eight La Liga championships and four UEFA Champions League trophies while playing for Barcelona. Javi has also left his mark in Spain's golden period, winning the UEFA European Championship in 2008 and 2012 and the FIFA World Cup in 2010. Javi's trophy cabinet is a sign of his incredible successes and long impact on the world of football, owing to his exceptional leadership qualities and unrivalled technical talent.
9. Cristiano Ronaldo- (Portugal, 34 Trophies)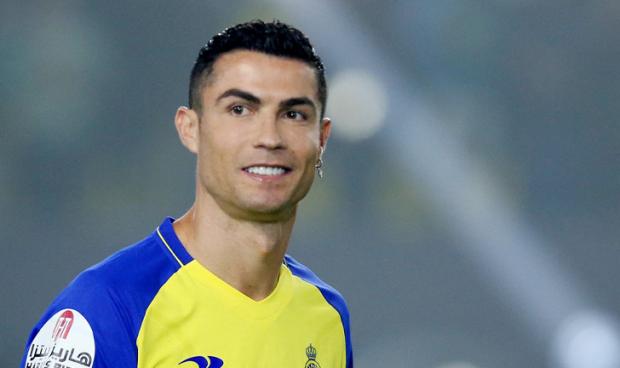 Next on our list of football players with the most trophies is Cristiano Ronaldo, who is also considered one of the best footballers of all time. Ronaldo has accumulated an impressive assortment of trophies over the course of his football career, thanks to his outstanding talent and unwavering effort. His trophy collection is a mark of his exceptional football career.
Ronaldo has won many league titles, including seven domestic league championships in England, Spain, and Italy. He won the UEFA Champions League five times, making an everlasting influence on European football. Ronaldo's international achievements include helping Portugal win the 2016 UEFA European Championship and the 2019 UEFA Nations League. Ronaldo has also won several Golden Boot titles for scoring the most goals in local and international games. His individual achievements are also incredible enough to put him on the list of most decorated football players, with five Ballon d'Or honours recognising him as the finest player in the world.
Aside from these prestigious awards, Ronaldo has won many other trophies, including FIFA Club World Cups, domestic cups, and Super Cups. These accomplishments cement Ronaldo's place as a legendary character in the world of football, creating an unrivalled legacy of brilliance.
8. Vítor Baía- (Portugal, 34 Trophies)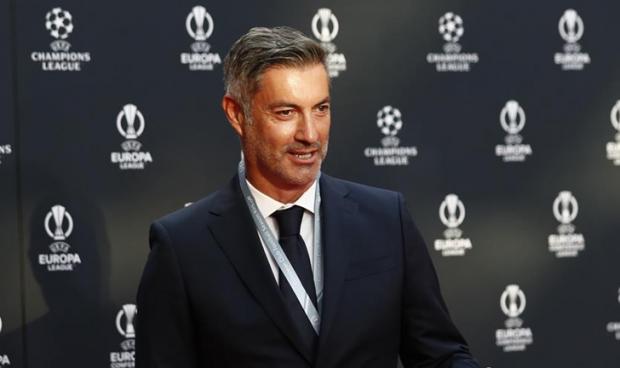 Vítor Baía, a former professional custodian from Portugal, has amassed an outstanding collection of trophies in his football career. Baia won an incredible 27 major wins during his time at FC Porto, including 11 Primeira Liga crowns and a stunning UEFA Champions League success in the 2003-2004 season.
His imposing presence and outstanding skills helped him to victory during that era. Baia also garnered several international successes, winning the UEFA European Championship with the Portuguese national team in 2000. With his constant performances, leadership, and multiple honours, he also secured his spot among the finest goalkeepers of his time.
Also Read: 10 Highest Goal Scorers In The World
7. Kenny Dalglish- (Scotland, 35 Trophies)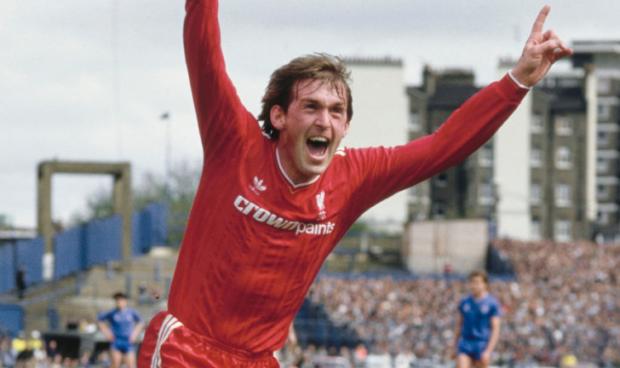 Throughout his remarkable career, Kenny Dalglish, the renowned Scottish footballer, has acquired an astonishing collection of trophies. He had brilliant success as a footballer with both Celtic and Liverpool. He won four Scottish league titles, four Scottish Cups, and a Scottish League Cup while at Celtic.
However, Dalglish was at the peak when he played for Liverpool. Throughout his career, he won six English League crowns, three European Cups, a UEFA Super Cup, and four League Cups. His brilliant play, precise finishing, and ability to create chances for his teammates cemented his place in Liverpool's history.
However, Dalglish's trophy-laden voyage did not conclude on the pitch. He switched to management after retirement and had remarkable success. He won three English league titles, two FA Cups, and a Charity Shield as Liverpool's player-manager. His tactical understanding, strong man-management abilities, and unshakable loyalty to the team won him a cult following among Liverpool fans. Kenny Dalglish's name will be carved in football history as one of the most trophy winning football player, with an astonishing collection of domestic and European medals both as a player and manager. 
6. Ryan Giggs- (Wales, 36 Trophies)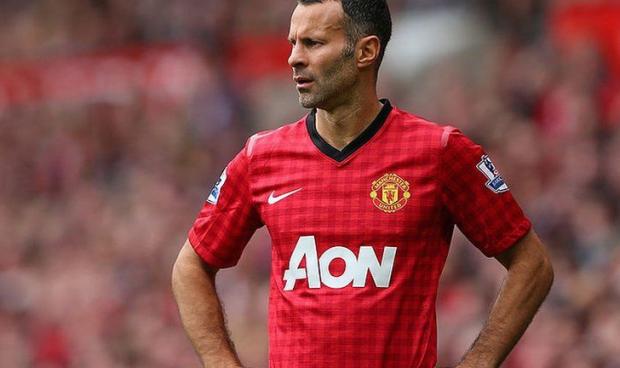 Ryan Giggs, the legendary Welsh player, has an impressive collection of trophies to show for his incredible career at Manchester United. Giggs earned 34 major championships as a vital player in Manchester United's supremacy under Alex Ferguson. This includes 13 Premier League championships, four FA Cups, three League Cups, and two UEFA Champions League victories. Giggs' flexibility and endurance were crucial to his success as he matured from a quick-footed winger to a disciplined centre midfielder.
In addition to his domestic accomplishments, Giggs has had international success with Wales, gaining promotion to the top flight of the UEFA Nations League in 2018. Over two decades, his persistent determination, excellent dribbling abilities, flawless passing, and unrivalled consistency made him a legend.
5. Gerrard Pique- (Spain, 37 Trophies)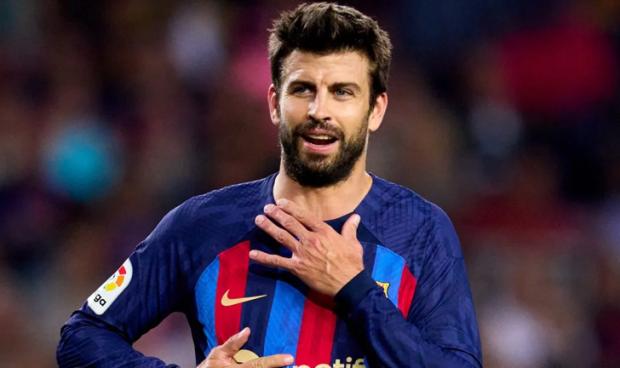 While preparing the list of the players with the most international trophies in football, my personal favourite was Gerard Piqué. Ever since he made his professional debut for Manchester United in 2004, he has 37 titles to his name. In 2007, Pique also won the FA Community Shield. In 2008, he helped Manchester United win the Premier League and the UEFA Champions League.
Gerard Piqué is also regarded as one of the finest defenders of his time and has won 30 trophies with his debut club FC Barcelona. Pique has won eight La Liga championships, three UEFA Champions Leagues, seven Copa del Rey crowns, three UEFA Super Cups, and as many FIFA Club World Cups since rejoining Barcelona in 2008 under Pep Guardiola. Pique has made 102 appearances for Spain's national team, winning the FIFA World Cup in 2010 and the UEFA European Championship in 2012.
4. Andrés Iniesta- (Spain, 39 Trophies)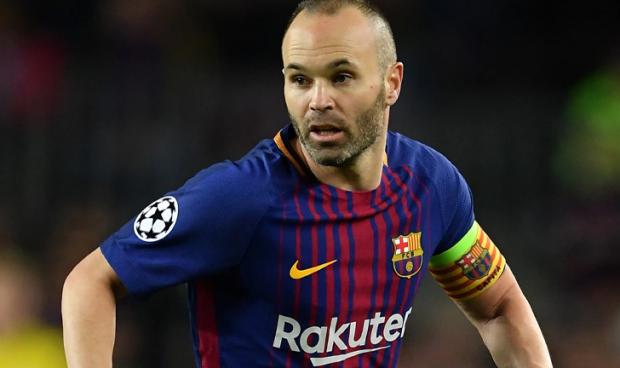 Andres Iniesta, the legendary Spanish player, has 39 titles to his name, including the 2010 FIFA World Cup. Andres Iniesta's latest championship came in 2020 with his J1 League team, Vissel Kobe, when they won the Japanese Super Cup. Andres Iniesta was born in Fuentealbilla, Spain, and has spent most of his professional career with FC Barcelona, where he won 35 trophies, including nine La Liga crowns and four UEFA Champions League medals.
Apart from winning the coveted FIFA World Cup in South Africa in 2010, Andres Iniesta has also won the UEFA European Championship with Spain's national football team in 2008 and 2018. Iniesta is now playing for Vissel Kobe, with whom he signed after leaving Barcelona.
Also Read: 40 Most Interesting Football Facts Which Will Leave You Jaw Dropped
3. Hossam Ashour- (Egypt, 39 Trophies)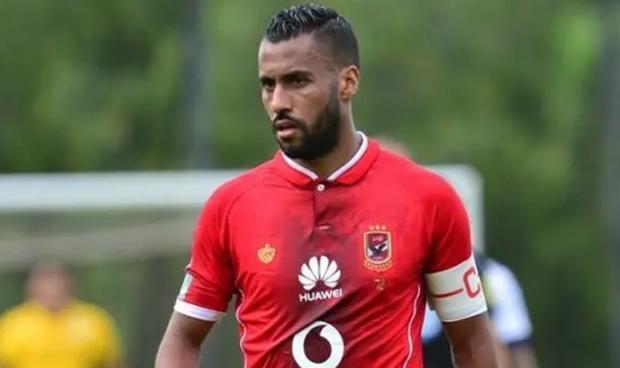 Hossam Ashour of Egypt ranks third on our list of football players with most trophies. Since making his senior debut in the Egyptian Premier League against El Mansoura in 2003-04, the defensive midfielder has won 39 local and continental championships with his club Al Ahly. During his brilliant career, Hossam Ashour has won 13 Egyptian Premier League championships, 10 Egyptian Super Cups, six CAF Champions League medals, five African Super Cups, and four Egypt Cups.
Hossam Ashour has made over 500 appearances in all competitions over his 20-year professional football career. He has also appeared in eight senior-level matches for Egypt's national team.
2. Lionel Messi- (Argentina, 42 Trophies)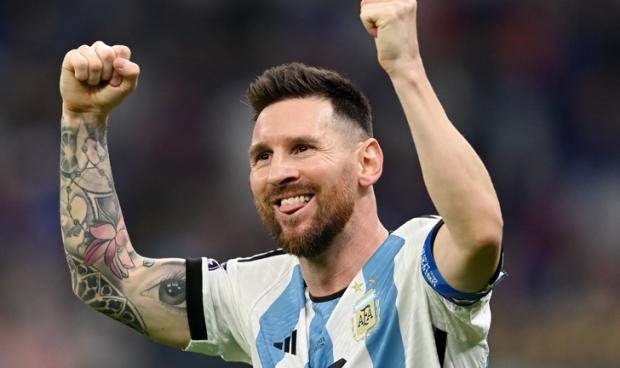 Lionel Messi, the captain of Argentina's national football team, ranks second on the list with 42 titles. Lionel Messi earned his 41st trophy with his current team Paris Saint-Germain, which defeated Nantes 4-0 in the 2022 Trophee des Champions at Tel Aviv's Bloomfield Stadium.
Lionel Messi scored in the 22nd minute, followed by Neymar's brace. Sergio Ramos also scored to complete a resounding win. Since his professional debut in 2004, the Rosario-born footballer has won the most titles (35) with his childhood club FC Barcelona. Messi won 10 La Liga championships, seven Copa del Rey trophies, and four UEFA Champions Leagues with Barcelona before departing in 2021.
Messi also broke his trophy drought with Argentina's national team, winning the Copa America championship in 2021 and the CONMEBOL-UEFA Cup of Champions in 2022. He previously won gold for La Albiceleste at the 2008 Summer Olympics in Beijing. A final feather to his crown was added when he lifted the FIFA World Cup 2022, Qatar. With a total of 42 trophies in the bag, Messi proudly engraved his name on the list of most trophy winning football players.
1. Dani Alves-  (Brazil, 43 Trophies)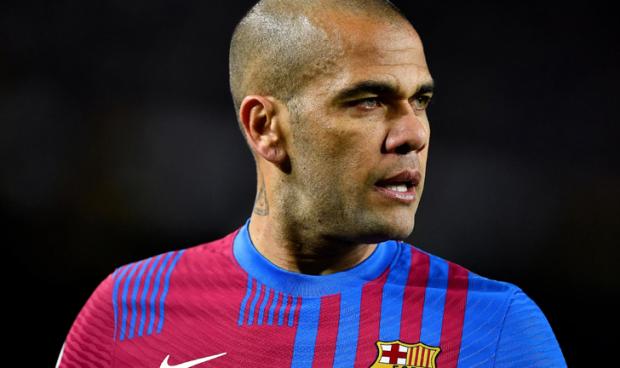 The first on our list is Dani Alves of Brazil, who holds the record for the most titles won by any professional footballer. Dani Alves became the world's most decorated football player with 42 titles after helping Brazil win the gold medal in the football event at the Tokyo Olympic Games. Malcolm's extra-time goal helped Brazil defeat Spain 2-1 in the final. In 2021, as he won the Campeonato Paulista, he won his 43rd trophy in Sao Paulo.
Dani Alves is regarded as one of the best full-backs of all time, having played for seven different football teams at the senior level and winning 39 titles. While making his professional debut with Bahia, he subsequently played for Sevilla, FC Barcelona, Paris Saint-Germain, Juventus, São Paulo, and Club Universidad Nacional. He has also won four trophies with the Brazilian national football team. Aside from the Tokyo Olympics gold medal, Alves won the FIFA World Youth Championship in 2003 and the Copa America twice, in 2007 and 2019.
Also Read: 10 Richest Football Clubs In The World In 2023
Summing Up:
With this, we conclude our list of football players with the most trophies. While all these players have had a successful football career, only a handful of them have won the FIFA world cup, which is said to be the most important citation in the world of football. From the list mentioned above of the top 10, only Messi, Iniesta, and Pique lifted the FIFA World Cup. Also, this list is not exhaustive, and there are several football legends who fell just short of making the cut. Xavi Hernandez and Zlatan Ibrahimovic, for instance, have both won 33 titles throughout their fantastic careers and are no less than the players mentioned in the blog.
FAQs (Frequently Asked Questions)
Question 1: Which Player has the most trophies in Football History?
Answer: Dani Alves from Brazil, with a total of 43 trophies, is the player who holds the most international trophies in football.
Question 2: Who has more trophies, Messi or Ronaldo?
Answer: Ronaldo has won 34 trophies, but that pales in comparison to Lionel Messi's 42 trophies.
Question 3: Which trophy means the most in football?
Answer: The dictum for this comparison is unruly, and it is more like comparing apples and oranges, but according to legacy and popular beliefs, the FIFA World Cup is the most prestigious football trophy out there, and for an individual player, it is the Ballon d'Or.
Question 4: Who is the most decorated football player in history?
Answer: Dani Alves, the Brazilian footballer, is considered to be the most decorated player, with a total of 43 football trophies to his name. His multiple Champions League and La Liga titles with Barcelona surely stand out in his cabinet, but this Brazilian footballer has also succeeded before and after his glorious stint with Barca.
Question 5: Which country has the most trophies in football?
Answer: The country with the most football trophies is Argentina, with a mammoth collection of 22 trophies.