Cricket, also called the gentleman's game, is more than just a sport that goes beyond boundaries. The spirit of healthy competition and the camaraderie between players is what makes this game so extraordinary. But at the heart of a great cricket team lies an exceptional captain who leads the squad to success.
Leading their teams through the exhilarating highs and challenging lows of the game, these exceptional individuals stand out as some of the best cricket captains in the world. With their strategic acumen and unwavering leadership, they have guided their squads to remarkable victories and displayed remarkable resilience in the face of adversity. From critical decision-making on the field to fostering a sense of unity off the pitch. They strategize, inspire, and assist their team members in performing under pressure. By taking responsibility for making some crucial decisions, these visionaries leave their indelible mark on the game. In this blog, we will talk about some legendary players who have donned their captain's badges and maintained their team spirits during all the highs and lows, exhibiting strategic brilliance.
| | | | | | | |
| --- | --- | --- | --- | --- | --- | --- |
| Rank | Name | Team | Duration | Matches | Wins | Losses |
| 1 | MS Dhoni | India | 2007 – 2016 | 332 | 178 | 154 |
| 2 | Ricky Ponting | Australia | 2002-2012 | 324 | 220 | 104 |
| 3 | Sir Vivian Richards | West Indies | 1976-1989 | 50 | 27 | 23 |
| 4 | Graeme Smith | South Africa | 2003-2014 | 286 | 163 | 123 |
| 5 | Virat Kohli | India | 2013-Present | 213 | 135 | 78 |
| 6 | Hansie Cronje | South Africa | 1994-2000 | 108 | 53 | 55 |
| 7 | Stephen Fleming | New Zealand | 1997-2007 | 233 | 110 | 123 |
| 8 | Eoin Morgan | England | 2015-Present | 126 | 87 | 39 |
| 9 | Clive Lloyd | West Indies | 1971-1985 | 81 | 66 | 15 |
| 10 | Imran Khan | Pakistan | 1982-1992 | 340 | 145 | 195 |
Who Are The Top 10 Captains In Cricket History?
The world has seen many of cricket's greatest players show their superior skills in their various sports. Some people are well-known for both their bowling and their batting. However, a number of people gained enormous fame as a result of their fielding skills. But a small number of captains consistently amaze cricket fans with their outstanding leadership abilities. In this article, we'll discuss the greatest cricket captains who showed the rest of the world that they were the best at what they did.
A great captain enhances his available assets and inspires the players to give their best effort. a change in the hitters' order. Bowling. Field position. Any of those factors might affect how a game turns out. When necessary, a successful captain makes these changes and gains from them. A captain can win a game by himself by his technical choices, but not all captains are created equal.
1. MS Dhoni (India)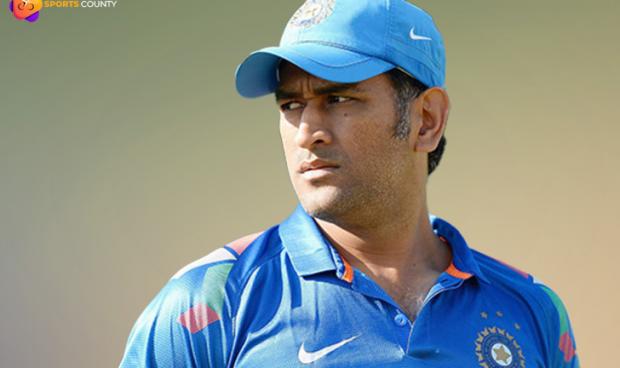 Mahendra Singh Dhoni is without a doubt the greatest cricket captain in the world. Known for his unflinching composure, he led the Indian cricket team to numerous successes during his tenure as captain from 2007 to 2016. Dhoni's unforgettable six off Nuwan Kulasekara in the final of the 2011 World Cup at Wankhede Stadium, Mumbai, marked a historic moment as India lifted the World Cup after 28 years. CSK won many IPL titles under his guidance and established itself as one of the league's most successful franchises. He is also known to be super calm and composed despite the intense situations and is also monikered as 'Captain Cool'.
Remarkable Wins:
T20 World Cup in 2007
ICC Cricket World Cup in 2011
Also Read: 10 Best T20 Batsmen In The World As Per International Cricket Council
2. Ricky Ponting (Australia)
Ricky Ponting, nicknamed "Punter," is one of Australia's finest cricketers and one of the best cricket captains in the world, famous for his dynamic captaincy style. Ponting demonstrated his brilliance by scoring 140 runs off 121 balls against India in the 2003 ICC Cricket World Cup final. His famous power-hitting counter-attacked India's bowling allowing Australia to compile a formidable total of 359/2, leading to their World Cup victory. Ponting proved himself the most prolific ODI batsman of all time with an impressive 13,378 Test Runs and 41 Test Centuries to his name.
Remarkable Wins:
Commonwealth Bank Series in 2008
ICC Champions Trophy in 2006
3. Sir Vivian Richards (West Indies)
Vivian Richards, the "Master Blaster" of West Indian cricket, is one of the globe's outstanding captains. The West Indies cricket team became an unstoppable force under his known captaincy, winning 27 of 50 Test matches.Batting Averages in the ODI exceeded 47, and scoring an incredible 829 runs in just four Test matches in the 1984 Test series are a few of his milestones. His brief mentorship for the Delhi Daredevils in the IPL season added a touch of royalty to the league.
Remarkable Wins:
West Indies vs England Test Series, 1986
Cricket World Cup 1975
4. Graeme Smith (South Africa)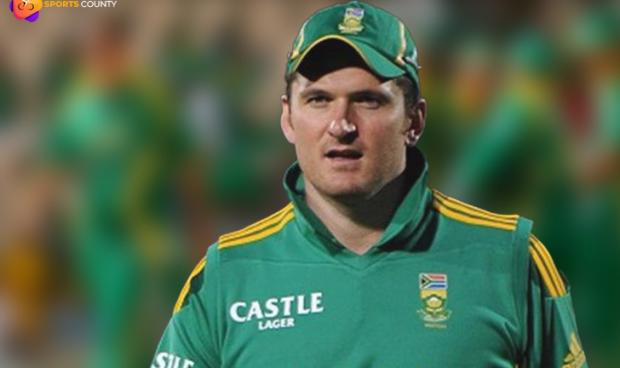 Graeme Smith, fondly called "Biff" by his teammates and fans, is one of the finest cricket captains in the world and is known to lead South African cricket through its defining moments. The Historic Test Series Win in 2008 and the holder of the World Record for fifty-three test victories under his captaincy are a few of his iconic moments. Also, Smith scored a magnificent double-century against England in only his third Test as captain. Smith replaced Rahul Dravid as the captain of Rajasthan Royals in 2012 and has coached 10 games so far.
Remarkable wins
Historic Test Series Win in England, 2008
ODI Series Win against India, 2011-2012
5. Virat Kohli (India)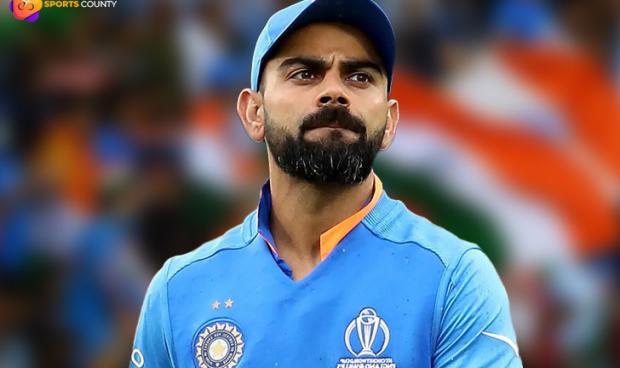 Virat Kohli, fondly known as "King Kohli," stands not only as India's cherished player but also as one of the world's most respected and best cricket captains. Under the captaincy of this modern-day maestro, the Indian Test side experienced great success. After winning nine consecutive series, he has established himself as a strong contender. India reached the final of the 2017 ICC Champions Trophy under Kohli's captaincy. Though India fell short in the final against Pakistan, Kohli's leadership throughout the tournament was admirable. India won their first-ever Test series in Australia during their 2018-19 visit. Kohli rapidly established himself as one of the most promising young batters in international cricket.
Remarkable wins
ICC Champions Trophy 2013
India's first-ever Test series won the 2018-19 tour.
6. Hansie Cronje (South Africa)
Hansie Cronje, known for his unusual bowling variations, is the greatest cricket skipper in history. Cronje led South Africa to a Test series win against Australia in 1997-1998. He proved his batting prowess with over 3,700 runs in test matches alone. Although South Africa did not win the 1999 Cricket World Cup, Cronje's captaincy was critical in bringing the side to the quarterfinals. Cronje's career, however, came to an end in humiliation when match-fixing charges arose in 2000. He was permanently barred from playing cricket and later died in an aircraft crash in 2002.
Remarkable Wins:
Test Series Win in 1998
ODI in 1999
Also Read: Top 15 Batsmen With Most Sixes In IPL Under Their Belt
7. Stephen Fleming (New Zealand)
Stephen Fleming, the proud record holder for achieving the most catches from New Zealand, is one of the best cricket captains in the world. With an impressive test score of 274 in 2003, he etched the place of the Highest individual score by a New Zealand batsman in Test cricket. His stylish left-handed batting technique is admired by fans and players alike. In 2004, he received one of the most esteemed individual honors in the world of cricket by being named Wisden Cricketer of the Year. Stephen Fleming was named as the CSK franchise's coach in 2009 and has overseen a successful partnership with MS Dhoni, guiding Chennai to the 2010 and 2011 IPL crowns and the 2010 Champions League title.
Remarkable Wins:
2000 ICC Knockout Trophy
T20I 2005
8. Eoin Morgan (England)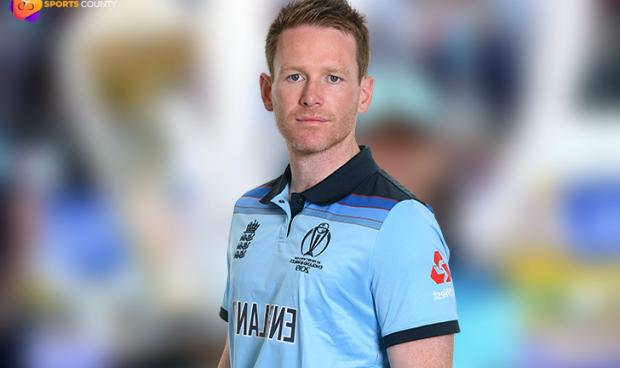 Morgan's exceptional motivational skills and visionary leadership set him apart as the world's most successful cricket captains. One of his iconic wins happened in 2018 when England made a record-breaking total of 481/6 (the highest team total) under Morgan's management. At the 2019 World Cup, Morgan hit 148 off 71 balls, including 17 sixes, to set a new world record. He also owns a record for the most sixes ever in an ODI inning.
Remarkable Wins:
ODI World Cup 2019
England's T20I Series Win in 2018
9. Clive Lloyd (West Indies)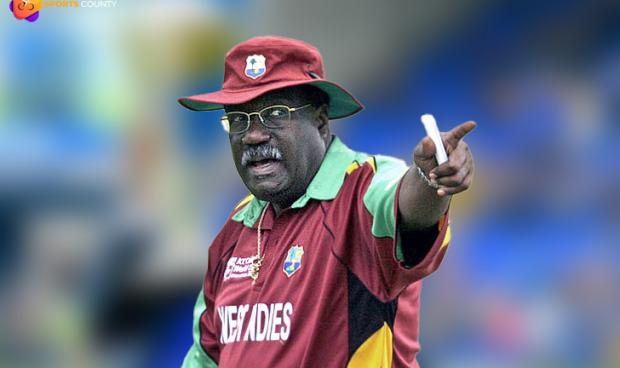 Clive Lloyd built the West Indies cricket team into an unstoppable force during the 1970s and 1980s, cementing his reputation as the best greatest captains in cricket history. The West Indies almost ruled world cricket, and his guidance led them to win two World Cups in a row in 1975 and 1979. He is known to destroy any bowling with his hefty bat, muscular shoulders, and full-arm swing that could shift the tide of any game. One of his iconic moments was when he scored 201* in just 120 minutes against Glamorgan, equaling the record for the fastest first-class double hundred (1976).
Remarkable Wins:
1983-1984 Benson & Hedges World Series Cup
1984-1985 Test Series
10. Imran Khan (Pakistan)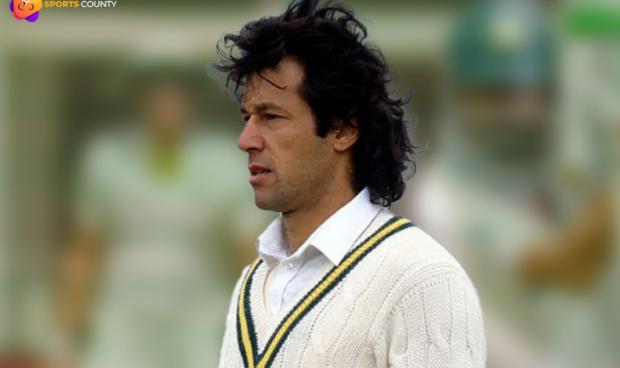 The last on our list of the world's best cricket captains is Imran Khan, who led Pakistan to their maiden World Cup victory in 1992. Also, Pakistan's first triumph on English soil in 28 years resulted from his leadership. In 1989, Khan was declared man of the match after picking up three wickets and batting unbeaten on 55. Even after retiring from sports, he remained a high-profile figure in his journey into Pakistan politics.
Remarkable Wins:
1992-1993 Test series
1986 Austral-Asia Cup
Summing Up
With this, we conclude our list of the 10 best captains in cricket history. The triumphs and tribulations of these top legends and their captaincy stories resonate with cricket fans all over the world. From MS Dhoni's power-packed innings that sealed India's 2011 World Cup victory to Ricky Ponting's dynamic captaincy that guided Australia to back-to-back World Cup titles, these cricketing icons have reinvented the art of leadership on the field. Their on-field prowess and leadership qualities are what set them apart in the field of cricket. With their exceptional interpersonal skills, these captains have forged unbreakable bonds within their teams, leading them to success at different junctures. 
Also Read: 50 Most Interesting Cricket Facts That You Should Know
FAQ's
1. Who is the best captain in cricket history ?
There have been several best cricket captains, each with a unique set of talents, accomplishments, and tactical brilliance to lead the team. MS Dhoni (India), Hansie Cronje (South Africa), and Ricky Ponting (Australia) are among the most well-known and respected cricket leaders.
2. Who is the best captain in Indian cricket history?
The best captain in Indian cricket history is a hotly debated topic amongst cricket fans and experts alike. Among the most renowned team strategists and captains are MS Dhoni and Virat Kohli.
3. Who is considered a revolutionary captain in terms of introducing aggressive and innovative tactics in World Cup cricket?
Clive Lloyd's captaincy in the 1975 and 1979 Cricket World Cups is known to revolutionize the way limited-overs cricket was played. He became instrumental in popularizing aggressive attacking on the field by utilizing the power-hitting batsmen.
4. Which captain is often hailed as the most successful in Cricket World Cup tournaments?
Captain Ricky Ponting's leadership was known for his positive leadership, tactical acumen, and ability to lead by example. His achievements include 220 victories out of 324 matches, and the average of his 25 ODIs is an impressive 42.80, making him the most successful captain in cricket world cup tournaments.