As of now, there are 12 fulltime members of the International Cricket Council (ICC) – Afghanistan, Australia, Bangladesh, England, India, Ireland, New Zealand, Pakistan, South Africa, Sri Lanka, West Indies, and Zimbabwe. Each of these teams has a least 4 bowlers which make it immensely difficult to pick the Top 10 ODI Bowlers in the world.
Having said that, ICC, from time to time, keep updating the rankings based of the recent performances of said players and ranks them accordingly.
The rankings do change over time depending on the performance of each player and also the matches he player for his country in One Day Internationals.
The following players are rated out of 1000 points by the ICC.
Without further ado, let us start with the list.
Who Is The Best Bowler In The World Right Now?
| | | | |
| --- | --- | --- | --- |
| POS | PLAYER NAME | TEAM | CAREER BEST RATING |
| 1 | Trent Boult | NZ | 770 v Australia, 11/09/2022 |
| 2 | Jasprit Bumrah | IND | 841 v West Indies, 01/11/2018 |
| 3 | Josh Hazlewood | AUS | 733 v England, 26/01/2018 |
| 4 | Mujeeb Ur Rahman | AFG | 712 v Ireland, 24/01/2021 |
| 5 | Shaheen Afridi | PAK | 688 v West Indies, 10/06/2022 |
| 6 | Matt Henry | NZ | 691 v Bangladesh, 26/03/2021 |
| 7 | Mohammad Nabi | AFG | 657 v Zimbabwe, 09/06/2022 |
| 8 | Mehedi Hasan | BAN | 725 v Sri Lanka, 25/05/2021 |
| 9 | Rashid Khan | AFG | 806 v Pakistan, 21/09/2018 |
| 10 | Mustafizur Rahman | BAN | 695 vs West indies, 13/12/2018 |
Official Men's ODI Bowlers Ranking According To ICC As On
18 April 2023
1. Trent Boult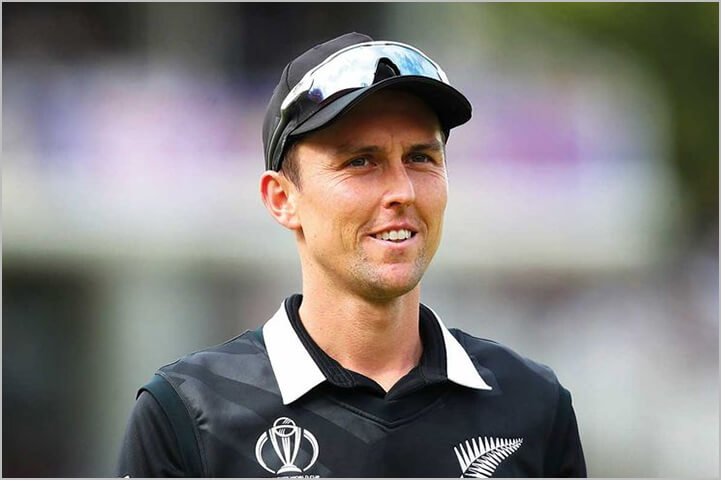 Trent Boult is a New Zealand international swing bowler born on 22nd July 1989 who currently ranks #1 of ICC World Men Bowler list. He is the go-to bowler for the New Zealand team who made his ODI debut in 2012 against West Indies. In his debut match he took 2 wickets for 45 runs with an economy of 5.29.
In the 2015 ICC World Cup, Boult finished the joint-highest wicket-taker with 22 scalps, cementing his reputation as one of exciting new talents with the ball in the Cricketing world. Boult's high point came in the group stage victory over Australia, where he demolished the team's batting line up for 5/28, however, Australia went on to win the World Cup.
Another reason why he is the best bowler in the world right now in the ODI category is the fact that he can swing the ball both ways. Additionally, he is exceptional when it comes to the ability of switching between all three formats of the game.
Fun Facts:

Nickname: TNT, Thunderbolt and Lightning Bolt
Height: 5 feet 9 inches
Bowling:Left arm medium-fast
Spouse: Gert Smith (2017)
ODI Debut: 11th July 2012, against West Indies
ODI Bowling Stats: 99 matches, 99 innings, 187 wickets, Best Bowling in Innings 7/34 and 5 five wicket hauls
2. Jasprit Bumrah
The 27 year old Indian fast bowler, Jasprit Bumrah, currently ranks 10th on the list of ICC Men's ODI Bowling Rankings who is the go-to man for the Indian team during the death overs. Jasprit Bumrah came to the limelight all thanks to the Indian Premier League and became nothing short of a boon for Indian cricket.
Jasprit, in the debut ODI match against Australia, took 2 wickets and bowled his 10 overs with an economy of 4.00 showing his class and the potential he can unearth. What people would not know is that in his debut match he came in as a replacement to Mohammad Shami.
Jasprit has delivered consistent performances in coloured clothing and has even become an irreplaceable asset for his captain. How he consistently holds his nerve has drawn comparisons to MS Dhoni and is also called MS Dhoni's bowling counterpart as a last-over specialist for India.
Fun Facts:

Nickname: Jassi, JB
Height: 5 feet 8 inches
Bowling: Right-arm fast
Spouse: Sanjana Ganesan (2021)
ODI Debut: 23rd January 2016, against Australia
ODI Bowling Stats: 72 matches, 72 innings, 121 wickets, Best Bowling in Innings 6/19, 2 five wicket hauls
3. Josh Hazlewood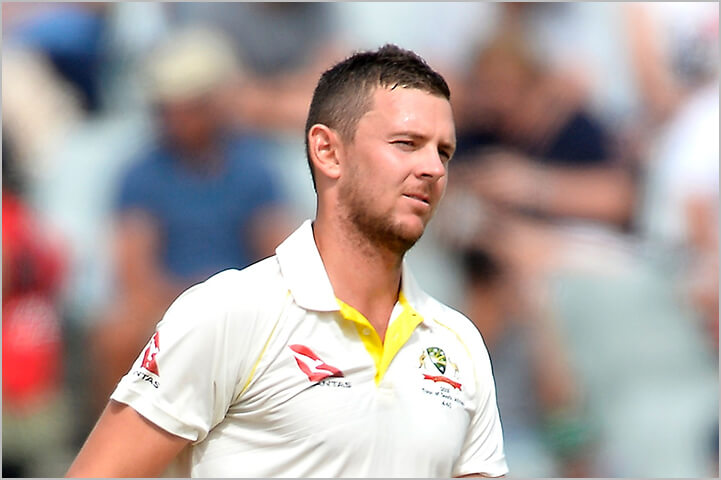 The 30 year old Australian bowler is currently amongst the best ODI bowlers in the world according to ICC and ranks 2nd on the list. He is often regarded as the modern day adaptation of the legendary Australian bowler Glenn McGrath.
In his debut match in 2010, which he played against England, he bowled 7 overs with an economy of under 6.0 and also took Craig Kieswetter's wicket. With Starc being prone to injury, Hazlewood has had to shoulder a lot of extra responsibility on several occasions and he has shown that he relishes the baggage.
Hazlewood's mantra was to stick to the basics of line and length which not only worked for him but also complemented Starc beautifully. Hazlewood has performed remarkably in ODIs and his unrelenting accuracy has stifled a lot of batsmen and he has also tried to add up a few variations up his sleeve to suit the format.
Fun Facts:

Nickname: Hoff, Bendemeer Bullet
Height: 6 feet 4 inches
Bowling: Right-arm fast-medium
Girlfriend: Cherina Murphy Christian
ODI Debut: 22nd June 2010, against England
ODI Bowling Stats: 67 matches, 66 innings, 105 wickets, Best bowling in Innings 6/52, and 3 five wicket hauls
Also Read: 10 Best Cricket Captains In The World Who Dominated The World Stage
4. Mujeeb Ur Rahman Zadran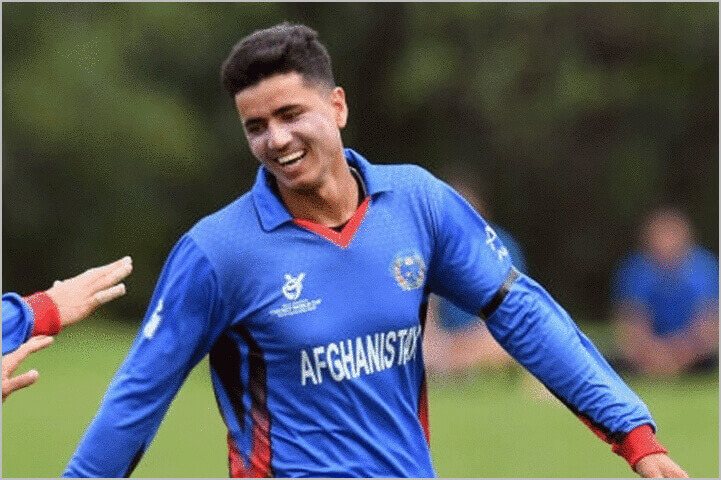 On #3 on the list is the young up and coming 20 year old bowler from Afghanistan named Mujeeb Ur Rahman born on the 28th of March, 2001. Making his debut less than 3.5 years ago against Ireland in December of 2017 and what a debut match it was for the player. He bowled 10 overs out of which 2 were maiden and also took 4 wickets with the economy of 2.40.
Mujeeb broke the stereotype and is not a typical story where the player comes from the humble beginnings and fight all odds to play for the country, instead, he grew up in a mansion in Khost, and developed a keen interest in cricket while watching the 2012 World T20.
Being blessed with his private practising facilities, Mujeeb discovered his aptitude for spin bowling trying to squeeze a tennis ball between his fingers to bowl off-breaks and carom balls. Over time, the young prodigy started to develop some strength and could send the ball further with a flick of the finger.
Fun Facts:

Nickname: Mujeeb Zadran
Height: 5 feet 11 inches
Bowling: Right-arm offbreak
Spouse: Unmarried
ODI Debut: 5th December 2017, against Ireland
ODI Bowling Stats: 52 matches, 51 innings, 79 wickets, Best Bowling in Innings 5/50, and 1 five wickets haul
5. Shaheen Afridi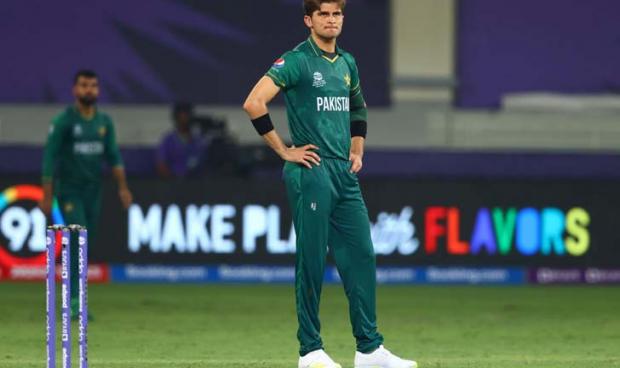 The exceptionally skilled left-arm fast seam bowler is endowed with fathomless potential and inevitably occupies a spot in the top 10 best bowlers in the world. Born in Khyber Agency, Pakistan, on April 6th, 2000, he made his international debut in the third T20I against West Indies and became the maiden Pakistani cricketer born after the year 2000.
His tall, gangling frame and swift gameplay drove his selection by FATA (Federally Administered Tribal Areas) in 2015 following a U-16 talent search programme. He clinched a spot in the U-16 tour of Australia owing to his speed, strength and conditioning. In the same year, he finally made his ODI debut in the 2018 Asia Cup after being on the national selectors' radar for quite some time. He made his Test debut for Pakistan in December, becoming the 35th player under the age of 19 to do so.
Shaheen's 2019 World Cup run was also admirable, even though he did not play every match. He maintained a good pace, delivered subtle variations at the death, finished the tournament with 16 wickets and was among Pakistan's few bright spots in an otherwise disastrous competition. His record-setting bowling stats of 8 for 39 while making his first-class debut in 2017-2018 sets him apart and qualifies him for a spot in the list of best bowlers in the world.
Fun Facts:
Nickname: Shaheen Afridi
Height: 6 feet 6 inches
Bowling: Left-Arm Fast Seam
Spouse: Engaged to Ansha Afridi
ODI Debut: 21st September 2018
ODI Bowling Stats: 32 matches, 31 innings, 62 wickets, Best Bowling in Innings 6/35, and 2 five-wicket hauls
6. Matt Henry
One of the best bowlers in the world right now is the New Zealand's Matt Henry who ranks 7 on the ICC Men's Bowler in ODI. The 29 year old made his mark in his debut match against India taking not only 4 wickets but also bowling a maiden over.
Henry has drawn comparisons to the great Shane Bond, not only because of his devastating bowling but also because he, too, is prone to injuries, so much so that his career did not take off until an acute back surgery in 2012.
Henry has been touted as a fine talent and his ability to generate seam movement at a good pace makes him stand apart from the other New Zealand fast-bowlers who are more reliant on swing than movement off the pitch.
Fun Facts:

Nickname: Matty, Hennaz
Height: 6 feet 2 inches
Bowling:Right-arm fast-medium
Spouse: Holly Carran (2020)
ODI Debut: 31st January 2014, against India
ODI Bowling Stats: 62 matches, 60 innings, 115 wickets, Best Bowling in Innings 5/30, and 2 five wicket hauls
7. Mohammad Nabi
St. Kitts and Nevis Patriots, Melbourne Renegades, Sunrises Hyderabad, Quetta Gladiators, Sylhet Royals, etc. Are you able to connect the dots? The common link between all these teams is none other than Mohammad Nabi. Hailing from a country where the uncertainty of life is at its peak at all times, this efficient all-rounder held the bat when he was 10.
Ahead of commencing his training at Arshad Khan's academy in Peshawar, Nabi would spend countless hours playing tennis ball cricket. He made his competitive debut against Rahim Yar Khan Cricket Association in Pakistan's former Cornelius Trophy in 2003, scoring 61 after only recently getting to know most of his team members. On a tour of India in the 2000s, he caught the attention of Mike Gatting when he struck a century against the visiting MCC side.
He gained a profound experience with MCC, for whom he made his first-class debut. He then played a significant part in Afghanistan's advancement to the 2009 World Cup Qualifiers in South Africa. Nabi scored 58 against Scotland in his first one-day international match and 102 against a Zimbabwe XI in Afghanistan's inaugural first-class game.
Nabi has continued to be the cornerstone of the team that advanced to the 2015 World Cup and the World Twenty20 tournaments in 2010, 2012, and 2014. Nabi has served as Afghanistan's captain twice, succeeding Nawroz Mangal in the post in March 2013 and guiding the team to the 2015 World Cup ideally making it to the list of the best bowlers of all time.
Fun Facts:
Nickname: The President/Mr President
Height: 6 feet
Bowling: Right-arm off break
Spouse: Rabia Khan
ODI Debut: 19th April 2009
ODI Bowling Stats: 133 matches, 129 innings, 142 wickets, Best Bowling in Innings 4/30 and 0 5 wicket hauls.
8. Mehedi Hasan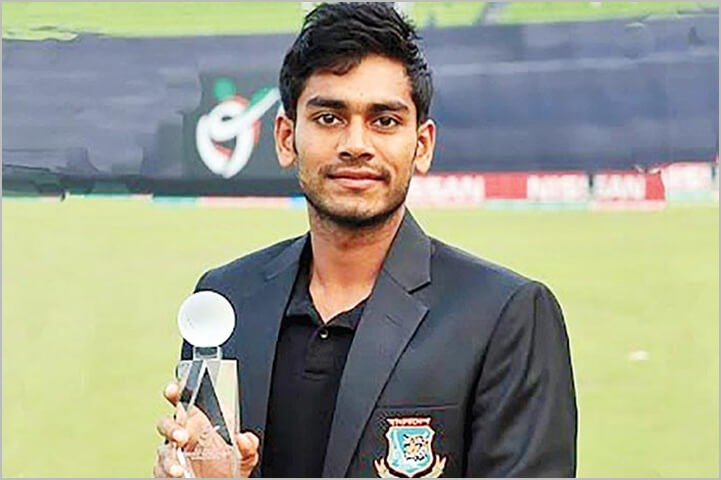 Mehedi or Mehidy Hasan ranks 6 on the list and at the age of 23 is a big feat. Before this Bangladeshi bowler turned 19, he had a test fifer to his name. Hasan captained Bangladesh in the ICC Under-19 World Cup at the age of 16.
Hasan made his ODI debut against Sri Lanka and in the match bowled at the economy of 4.3 and also took 2 wickets which included the Sri Lankan wicket keeper Dinesh Chandimal who was looking scary with his bat.
Hasan is also a force to be reckoned with when it comes to his batting and could, with time, become one of the best all-rounders in the game of cricket as he plays with a Strike Rate of over 75.
Fun Facts:

Nickname: Miraz
Height: 5 feet 7 inches
Bowling:Right-arm offbreak
Spouse: Rabeya Akter Priti (2020)
ODI Debut: 25th March 2017, against Sri Lanka
ODI Bowling Stats: 64 matches, 63 innings, 75 wickets, Best Bowling in Innings 4/25, and no five wickets hauls
9. Rashid Khan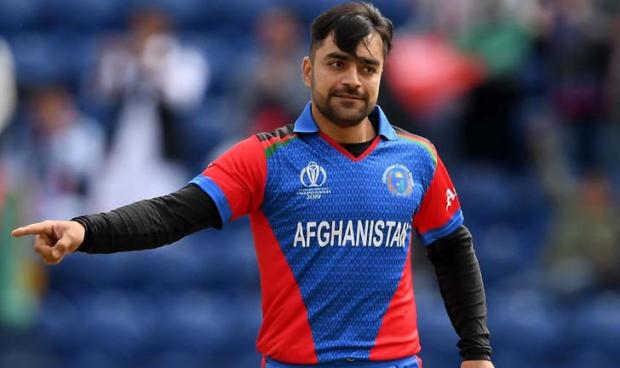 Born on 20th September 1998, this cricket sensation One-Day International debuted for Afghanistan against Zimbabwe in October 2015 and worked his way to debut in Twenty20 International debut against the same team later that month. Rashid bowls the same lines as Shahid Afridi, linear and from stump to stump, and does it quickly while rebelliously utilising his fingers more than his wrists. By doing this, he denies the batsman any time to wriggle out and get to the pitch of the ball. His primary weapon is a precise googly, and he has myriad versions.
His eight-wicket total in Afghanistan's innings victory over Ireland in the ICC Intercontinental Cup match at Greater Noida indicates that he is quickly blossoming into a capable first-class bowler. Rashid, who was finally acquired by Sunrisers Hyderabad for INR 4 crore in February 2017, received the biggest bid of any Associate nation player ever at the same auction that left Imran Tahir, the top-ranked limited-overs bowler in the world at the time, 38, red-faced and without any interest.
He was a totemic presence during his five seasons with Sunrisers, capturing 93 wickets at an economy rate of 6.33. He joined Gujarat Titans in 2022, where he quickly helped the team win the championship by taking 19 wickets.
Fun Facts:
Nickname: Afghanistan's Afridi
Height: 5 feet 9 inches
Bowling: Right-arm leg-break
Spouse: Unmarried
ODI Debut: 18th October 2015
ODI Bowling Stats: 83 matches, 79 innings, 158 wickets, Best Bowling in Innings 7/18, 4 5-wicket hauls
10. Mustafizur Rahman
The last on our list of Top 10 ICC Bowlers is the Bangladeshi cricketer Mustafizur Rahman, who debuted on the international stage in 2015. He bowls with his left arm and is a left-arm fast bowler recognised for his ability to throw cutters and slower deliveries, earning him the moniker "The Fizz."
He made history by being the second bowler to ever capture five wickets in his first game during his debut series against India. In the limited-overs format, he continued to shine, claiming 13 wickets in the 2016 Asia Cup, which saw Bangladesh go to the final. In 2019, he was a key player in Bangladesh's historic series victory against India, grabbing eight wickets in three games. Additionally, he has participated in several T20 competitions worldwide, such as the Caribbean Premier League and the Indian Premier League.
Mustafizur has since then participated in 86 ODIs, recording 142 wickets at an average of 24.9 and a 5.09 economy rate. In addition, he has played 83 T20 Internationals and has taken 100 wickets at an average of 22.3 and a 7.55 economy rate.
Fun Facts:
Nickname: Fizz
Height: 5 feet 11 inches
Bowling: Left-arm-Fast-medium
Spouse: Samiya Pravin
ODI Debut: 18 October 2015
ODI Bowling Stats: 86 matches, 82 innings, 142 wickets, Best Bowling in Innings 6/43, 1 5-wicket haul
With this, we conclude our list of 10 best Bowlers in the World in ODI format as per the International Cricket Council rankings. How many bowlers on the list did you guess correctly and which ones left you dumbfounded to be on the list. Tell us down in comments.
Frequently Asked Questions (FAQs)
Question 1: Who is the best bowler in 2023?
Answer 1: According to the International Cricket Council, the best bowler in 2023 is New Zealand's star player Trent Boult. He currently ranks #1 on the ODI bowlers list.
Question 2: Who is the fast bowler in the world now?
Answer 2: If we talk about specifically "fast bolwers" and not bowlers overall, the crown for fast bowler in the world now goes to Jasprit Bumrah who, as per ICC, is rated 690.
Question 3: Who is the best spinner in the world 2023?
Answer 3: 20 year olf Afghan's Mujeeb Ur Rahman Zadran is the best spinner in the world in 2023 as per the ICC rankings in ODI format with the Best Bowling in Innings figure of 7/34 making him a young prodigy.