Are you emotionally invested in the incidents unfolding on the battlefield of football? Are you looking for the NFL teams with the most Super Bowl wins? Does the mere sight of the iconic Lombardi Trophy ignite your heart? Then keep reading as we update your knowledge on some of the best NFL teams with most wins in football history.
National Football League (NFL) is a premier and professional football league in the United States. One can witness the American Football Conference and the National Football Conference facing off each other, with its 16 teams, respectively. It is renowned for its cutthroat competition and vast fan base. The league's ultimate milestone event is the Super Bowl. It happens on the first Sunday in February every year. It is one of the most-admired sports events worldwide. The Super Bowl was first held in 1967, and we witnessed the latest Super Bowl event in February 2022. Let us now talk about the teams with the most super bowl wins.
NFL Teams With The Most Super Bowl Wins: Top 10 Picks
| | | | | | | | | | |
| --- | --- | --- | --- | --- | --- | --- | --- | --- | --- |
| Rank | Team | G | W | L | W-L% | PF | PA | PD | Starting QB(s) |
| 1. | Pittsburgh Steelers | 8 | 6 | 2 | .750 | 193 | 164 | +29 | Terry Bradshaw (4-0) Neil O'Donnell (0-1) Ben Roethlisberger (2-1) |
| 2. | New England Patriots | 11 | 6 | 5 | .545 | 246 | 282 | -36 | Drew Bledsoe (0-1) Tom Brady (6-3) Tony Eason (0-1) |
| 3. | San Francisco 49ers | 7 | 5 | 2 | .714 | 239 | 154 | +85 | Colin Kaepernick (0-1) Joe Montana (4-0) Steve Young (1-0), Jimmy Garoppolo (0-1) |
| 4. | Dallas Cowboys | 8 | 5 | 3 | .625 | 221 | 132 | +89 | Troy Aikman (3-0) Craig Morton (0-1) Roger Staubach (2-2) |
| 5. | New York Giants | 5 | 4 | 1 | .800 | 104 | 104 | 0 | Kerry Collins (0-1) Jeff Hostetler (1-0) Eli Manning (2-0) Phil Simms (1-0) |
| 6. | Green Bay Packers | 5 | 4 | 1 | .800 | 158 | 101 | +57 | Brett Favre (1-1) Aaron Rodgers (1-0) Bart Starr (2-0) |
| 7. | Oakland Raiders | 5 | 3 | 2 | .600 | 132 | 114 | +18 | Rich Gannon (0-1) Daryle Lamonica (0-1) Jim Plunkett (2-0) Ken Stabler (1-0) |
| 8. | Washington Redskins | 5 | 3 | 2 | .600 | 122 | 103 | +19 | Billy Kilmer (0-1) Mark Rypien (1-0) Joe Theismann (1-1) Doug Williams (1-0) |
| 9. | Denver Broncos | 8 | 3 | 5 | .375 | 147 | 259 | -112 | John Elway (2-3) Peyton Manning (1-1) Craig Morton (0-1) |
| 10. | Kansas City Chiefs | 5 | 3 | 2 | .600 | 102 | 65 | +5 | Len Dawson (1-1) Patrick Mahomes (2-1) |
1. Pittsburgh Steelers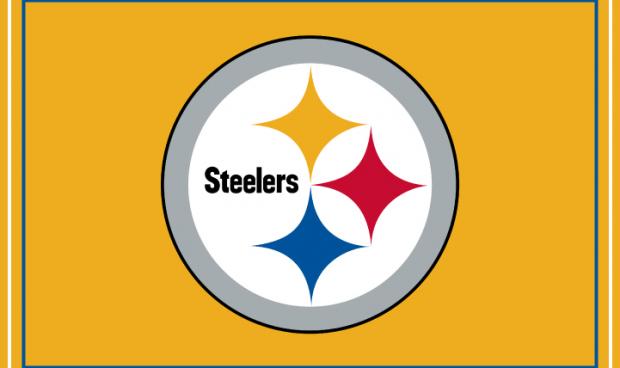 Based out of the Western part of Pennsylvania, Pittsburgh Steelers has etched its name within the chronicles of football history. Being amongst the NFL teams with the most super bowl wins, they truly dominate the field of football. They were the proud owners of the Vince Lombardi trophy in the years 1974, 1975, 1978, 1979, 2005, and 2008. They appeared in the super bowl playoff 8 times. Their winning percentage is .750. The Steelers have been bestowed with the honour of MVP(Most Valuable Player) each year since 1969. T.J. Watt, in the LineBacker position, won the MVP award in 2020. Mike Tomlin coaches this unstoppable team in the battlegrounds of Hinz.
2. New England Patriots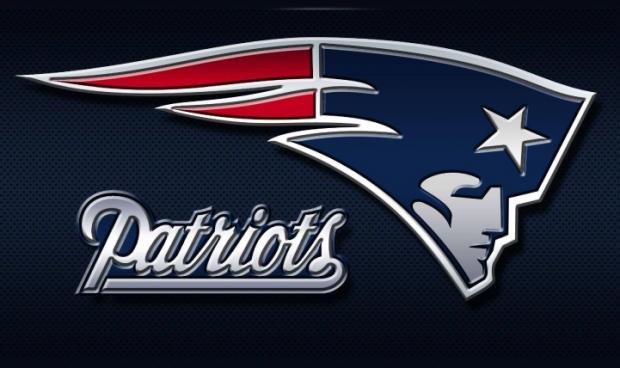 Based out of Foxborough, The New England Patriots, is known for their unshakeable determination and fierce competitiveness. Founded in 1959 and named 'The Boston Patriots', they are the top NFL teams with the most super bowl wins. They had glorious victories in the Super Bowl XXXVI, XXXVIII, XXXIX, XLIX, LI, and LIII. They are the one-and-only team who have reached the Super Bowl championship showdowns 11 times. Their W-L% is .545, and they have won 6 times so far. Coached by Bill Belichick and quarterback Tom Brady, this franchise undergoes rigorous training at Gillette Stadium. Julian Edelman received MVP honour in the Super Bowl LIII with 141 yardages gained from all receptions and 10 catches.
3. The San Francisco 49ers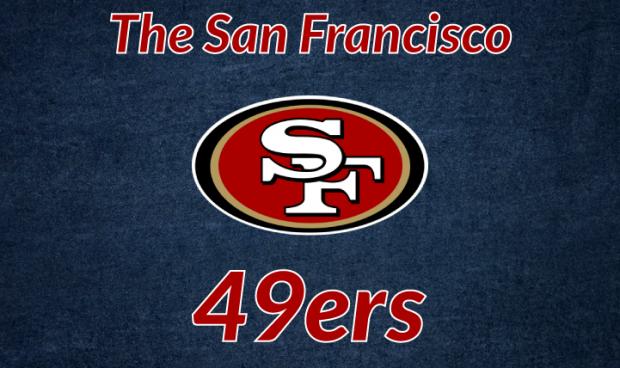 Based out of West California, The San Francisco 49ers is known for introducing the popular West Coast offensive Strategy. Launched in 1946, reaching a success zenith in the 1980s and 1990s, the San Francisco 49ers is amongst the top teams in NFL with the most super bowl wins. They carved an indelible place in the history of the NFL after winning five Super Bowl championships in XVI, XIX, XXIII, XXIV, and XXIX. They also appeared in the 2020 Super Bowl LIV (54). They are the Solo team with 8 touchdowns in the Super Bowl. They possess .714 W-L%. Their play against the Denver Broncos at Super Bowl XXIV is still remembered as a remarkable day in the heart of their fans due to their total offensive yardage of 294 (which is the largest margin difference to date).
4. Dallas Cow Boys
The Dallas Cowboys, hailing from Dallas, Texas, have solidified their posistion as an "American Team" due to their iconic logo and distinctive white-and-blue uniforms. Dallas Cow Boys is amongst the top teams with the most super bowl wins and have been regularly gaining substantial attention for their rich legacy and heated rivalries. They showcased multiple victories in the Super Bowl in 1971, 1977, 1992, 1993 and 1995. Jimmy Johnson tenured from 1989 to 1993, leading the Cowboys to win the consecutive ChampionShip in the Super Bowl XXVII and Super Bowl XXVIII. Tom Landry coached from 1960 to 1988, was inducted into the Pro Football Hall of Fame-1990 and spent their entire tenure serving only the Cowboy Franchise. Christopher Jason Witten owns a plethora of Cowboy Dalla's records and ranks in the best 5 NFL players lists.
5. The New York Giants
The New York Giants, is the one and only league's longest-established team, out of five in the Northeastern United States. They joined the NFL in 1925. They have achieved great success, boasting numerous Super Bowl victories and have created countless memorable moments that have become iconic in NFL history. MetLife Stadium, a multi-purpose stadium, located in East Rutherford, 8 kilometers west of New York City, serves as the home venue for the New York Giants' home games.They have four NFL Super Bowl wins under their belt. Their victories are marked by the player's exceptional performance and Carving out a place in the annals of NFL history. Daniel Stephen Jones III is the first player with 70 plus rushing yards and 300 plus passing yards in a 2022 playoff game.
6. Green Bay Packers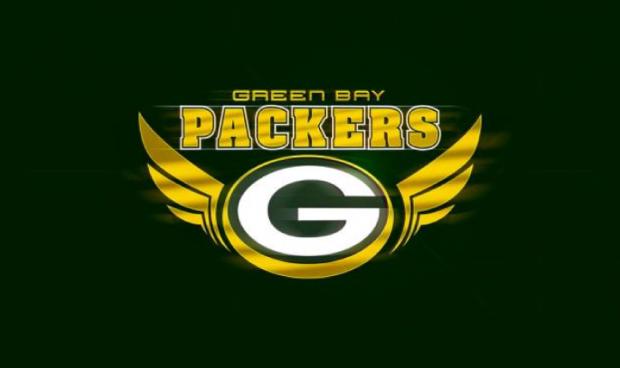 Green Bay Packers is amongst the top teams in NFL with the most Super Bowl wins and is revered as the third oldest franchise team in the NFL. This is a lone franchise to be publicly owned with over three lakh sixty-thousand shareholders. Lambeau Field, situated in Wisconsin, stands as a truly remarkable arena within the NFL, renowned for its grandeur. It has an impressive seating capacity of 81,000.
The team is also nicknamed 'Frozen Tundra." This moniker was given to them after a legendary encounter between the Green Bay Packers and Dallas on December 31, 1967. The weather conditions on that day were extremely cold, but the Green Bay Packers managed to defeat Dallas by 21-17. Out of five Super Bowl games played, they triumphed 4 times. They were the Super Bowl winners in 1961, 1962, 1965 and 2010. Aaron Rodgers was drafted by the Packers in 2005, and his presence led to a glorious win in 2010. He also ranks second for the most MVP wins by a quarterback in the Packers lore.
7. Oakland Raiders
They are the top NFL Team with most Super Bowl wins. They have won the Super Bowl Championship thrice. The Oakland Raiders won against the Vikings 32-14 on January 9, 1977.
They were also a part of the initial group of franchises that helped to establish the NFL in their early years, in 1960. With a final Score of 27-10, they grabbed the trophy by defeating Philadelphia Eagles in 1981. They shifted to Los Angeles in 1982 and were called the 'Los Angeles Raiders' then.In 1984, at the Tampa Stadium, they came off with flying colours, having a final score of 38-9, with Washington Redskins as opponent. They came back to Oakland in 1995 and played till the 2019 season. In 2020, they established in Las Vegas and won against the Kansas City Chiefs with a 40-32 score in the fifth week of the 2020 season.
8. Washington Redskins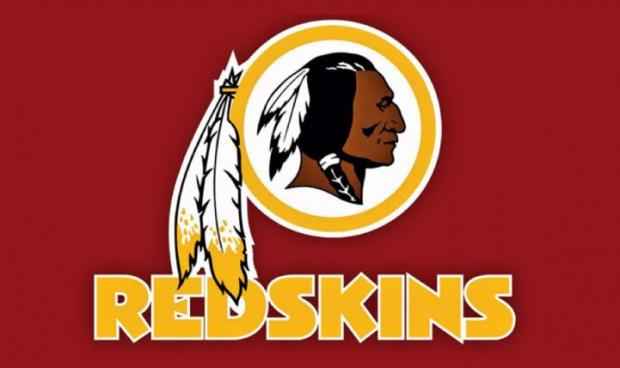 This franchise home stadium is located in FedExField at Landover, Maryland.They are one among the five franchises in the NFL with more than six-hundred total wins. They are ranked as the 6th most valuable team, with a worth of US$5.6 billion, as per 2020 Forbes reports.
With a final score of 27-17, they emerged victorious in the Super Bowl XVII in 1983. In 1988, they won against the Denver Broncos with an incredible lop-sided score of 42-10.
They gained a score of 37 while competing with Buffalo Bills, in 1972. All these wins were under the legendary Cochmanship of Joe Gibbs.
9. Denver Broncos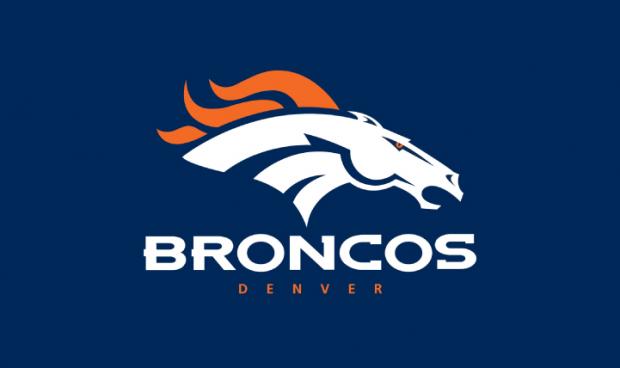 From grabbing myriad division titles and making 8 Super Bowl appearances, The Denver Broncos are amongst the best NFL teams with the most Super Bowl wins.Their latest win was against the Carolina Panthers with a final score of 24-10 in 2016. Sadly, they also recorded the most losses and didn't manage to enter any playoffs after 2016. Colorado, its home Stadium is fondly referred to as "Mile High" as the stadium itself is at an altitude of 1 mile above sea level.
10. Kansas City Chiefs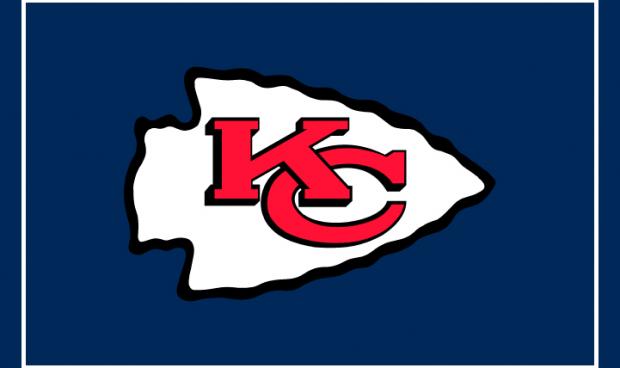 The Chiefs are valued at Dollar 3.7 billion and have several Super Bowl secondary wins to their credit. It was their fifth entry in the Super Bowl. They grabbed the championship last year at the State Farm Stadium. Initial victory happened in 1970 and after a gap of a half decade the second one in 2020.They were led by quarterback Len Dawson and Patrick Mahomes in 1970 and 2020, respectively. Patrick Mahomes made 3 Touchdowns, 182 yardage, and 0 interceptions. Cladded in red, gold, and white, the players of the Kansas Chief City have a passionate fanbase. Its home stadium, Arrowhead Stadium, is officially recorded as the loudest in the NFL.
Conclusion
With this, we conclude our list of the top 10 teams of the NFL with the Most Super Bowl Wins. These teams had cemented their success stories in the NFL histories through their strong determination. The Super Bowl itself is the epitome of achievement. We could also see that franchises like the Pittsburgh Steelers and San Francisco 49ers had exuded consistency and excellence across the decades. As we await the upcoming Super Bowl Seasons, these top NFL teams with Super Bowl wins shall continue to inspire new generations of players and fans alike.
Frequently Asked Questions (FAQs):
Q1: What team has 7 Super Bowl wins?
The New England Patriots and Pittsburgh Steelers have each won the super bowl 6 times each, which is the highest so far. No team has 7 Super Bowl wins.
Q2: Which NFL team has never won a Super Bowl?
Detroit Lions, Cincinnati Bengals, Tennessee Titans, and Minnesota Vikings are a few teams that have failed at Super Bowls.
Q3: Who is the most successful American football team?
It is a subjective matter and depends on the criteria of various factors like overall winning percentage, playoff appearances, and on the number of championships gained inclusive of pre-Super Bowl seasons. However, if the popularity and Super Bowl wins are considered, it is the New England Patriots.
Q4: Have any NFL teams ever made the Super Bowl?
The Houston Texans, Jacksonville Jaguars, Detroit Lions, and Cleveland Browns are the few teams that have ever made it to the Super Bowl.
Q5: How many teams have won back-to-back Super Bowls?
Green Bay Packers, Pittsburgh Steelers, San Francisco 49ers, Dallas Cowboys, The Denver Broncos, and New England Patriots are some of the best NFL teams with the most Super Bowl wins, wherein some were in consecutive seasons.