Football is one of the oldest known sports known to humankind with records found dating over 2,000 years in China. Greece, Rome, and parts of Central America have also made claim to have started this sport and with such a long history, it is only natural that there are some very crazy interesting football facts which any fan would like to know.
It is widely acknowledged that it was England which transitioned the game of Football into the game we know today. The English are also credited with recording the first uniform set of rules for the sport, which include forbidding tripping opponents and touching the ball with hands (with the obvious exception of the goalkeeper).
With such a rich history of the game, let us look at the list of top 40 amazing Football Facts without further ado.
Top 40 Amazing Football Facts Which Would Be Too Hard To Believe
Make sure you check out the 15th fact on the list, it will most definitely blow your mind.
1. The Invention Of Football
What if we told you that the world's most-watched and followed sports originated from an Asian country named China, a country whose team ranks 75th on FIFA/ Coca-Cola Men's World Ranking. It said that Football was invented around 476 BC in China and was called Cuju.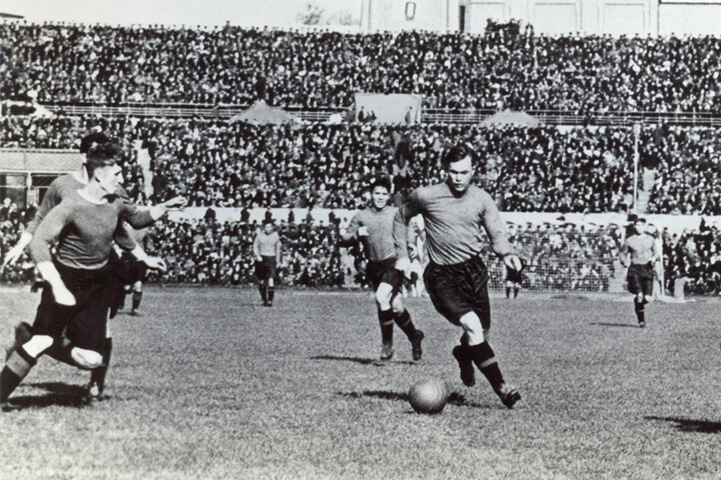 2. World's Most Popular Sports
The total population of the world as of June 2018 stood at 7.5 billion or 750 crore and what if we tell you that as per a survey conducted the Federation Internationale de Football Association (FIFA) in 2001, 240 million (24 crore) people from around the globe play Football regularly.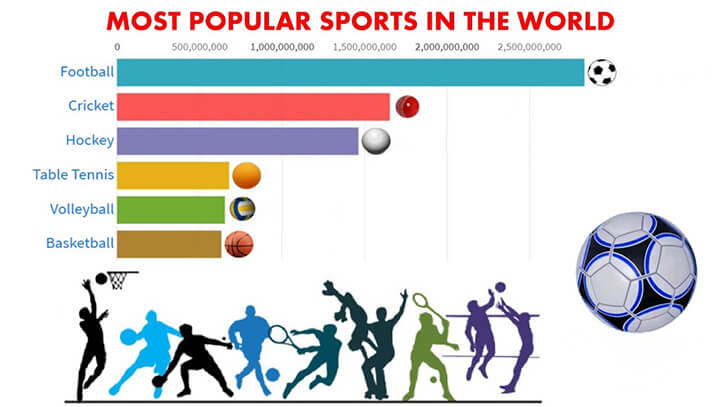 The global population in 2001 stood at 6.19 billion (618 crore). That is almost 4% of the global population. Isn't this a crazy football fact?
3. World's Most Watched Sports Tournament
The FIFA World Cup is the most watched sports event in the world and it was estimated that World Cup 2018, which was played in Russia, had a combined viewership of 3.572 billion (357.2 crore people) which means almost half of the world's population watched the tournament.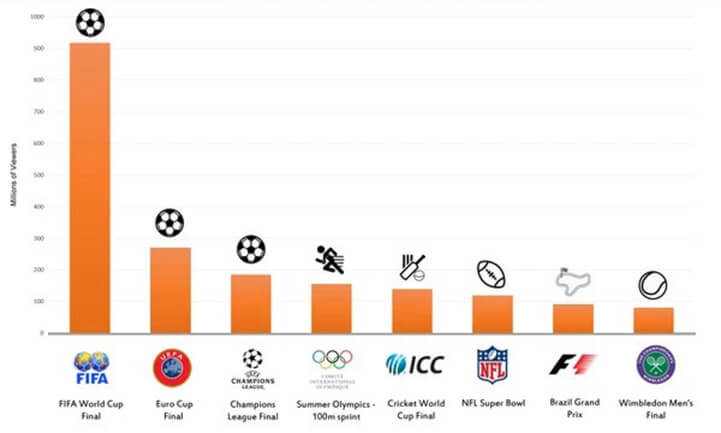 What would be more interesting is that if we add the audience which watched no coverage at home but caught the action on digital platforms, in public viewing and or in bars and restaurants, 309.7 million of 30.9 crore more people would be added to the above mentioned tally.
4. Most Watched Sporting Event Finale
Did you know that the 2018 FIFA World Cup Final which was played between France and Croatia had a combined global audience of 1.12 billion (or 112 crore) on Television, again, if added the audience who watched the finale on digital platforms or in public viewing areas, this number would be exponentially higher.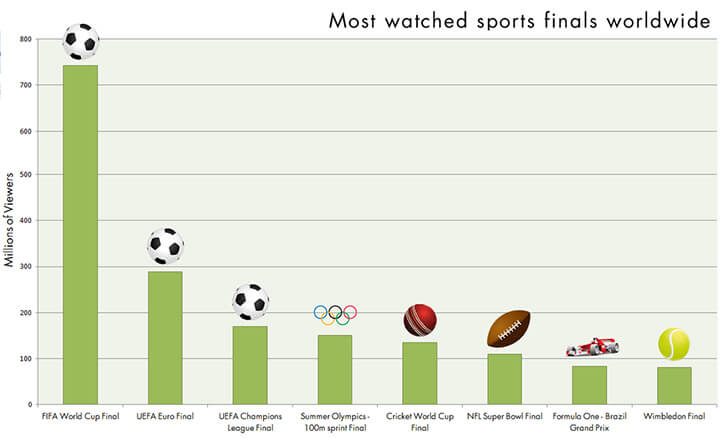 5. The Largest Football Tournament
Back in 1999 for the second Bangkok League Seven-a-Side Competition, saw at least 5,098 teams compete and in that tournament, there was participation from more than 35,000 players. This is considered as one of the most interesting Football facts in the world.
Also Read: Lionel Messi To PSG: Check The 20 Most Valuable Football Squads In The World
6. Oldest Football Club In The World
A city in South Yorkshire, England is the proud home of the world's oldest Football Club. Sheffield Football Club or Sheffield F.C. The Football club was founded on the 24th of October 1857 making it a 163 year club today.
Sheffield FC currently plays in Northern Premier League Division One East.
7. Most Goals Scored By A Single Player In An Official Match
Back in December of 1942, Stephan Stanis scored a staggering 16 goals for his side Racing Club de Lens, not a single person, since then, has managed to break this bizarre record which now stands tall since 78 years.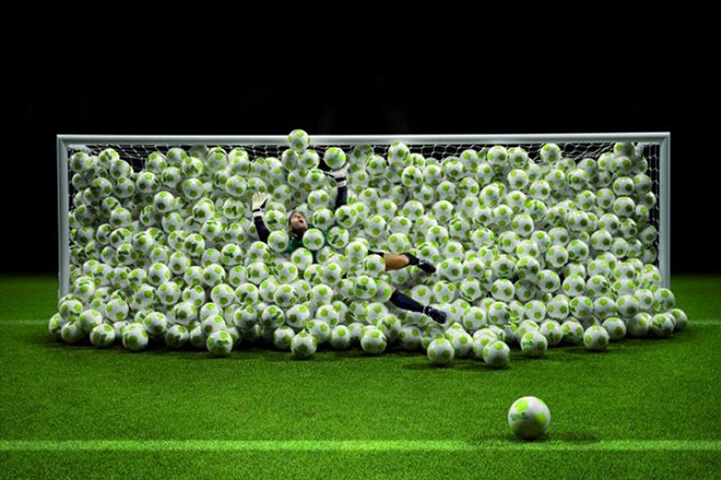 8. Fastest Goal Scored In Football
Argentinians are a goal-scoring machine, and Lionel Messi is the living proof of this. But what is an amazing football fact is that on the 26th of December 1998, one day after Christmas, Ricardo Olivera made history by scoring a goal in mere 2.8 seconds.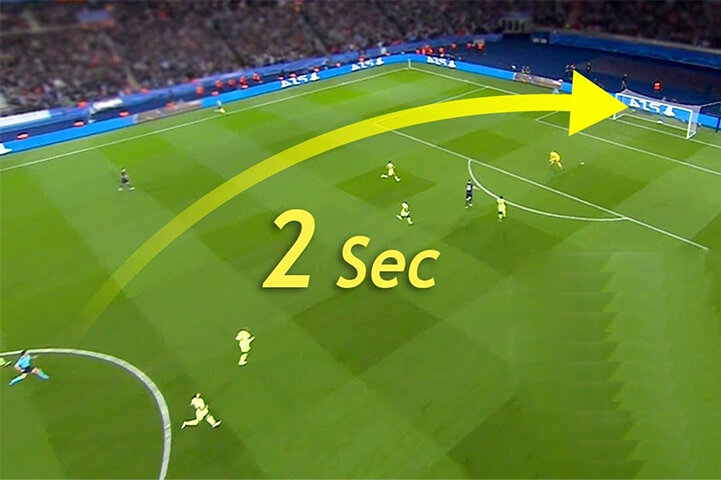 To put it into perspective, a normal human can speak 7.5 words in 3 seconds, "We have just had the kick-off," is what the commentators must have just said and the scoreboard switched to 1-0.
Olivera broke the record of English footballer Colin Cowperthwaite who in 1979 scored the goal in just 3.5 seconds against Kettering.
9. Asteroids Named After Football Players
What if we told you that not one, nor 2 but names of 5 footballers have been used to name the asteroids, which is a huge feat. Here is the list:
| Football Player | Asteroid Name |
| --- | --- |
| Arsene Wenger | 33179 Arsènewenger |
| Johan Cruyff | 14282 Cruyff |
| Josef Bican | 10634 Pepibican |
| Ferenc Puskas | 82656 Puskas |
| Michael Ballack | 79647 Ballack |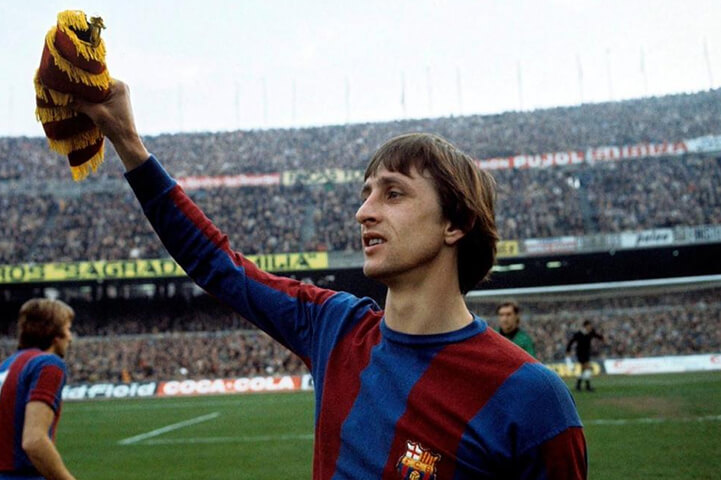 Arsene Wenger is the current Chief of Global Football Development at FIFA.
10. Football Club With Most Letters
One of the most bizarre football facts is that there is an official football club with most letters. The Dutch football club which is often called NAC Breda. The full name of this Football Club from the Netherlands consists of 83 letters, yes! 83 letters.
NAC Breda stands for, Nooit Opgeven Altijd Doorzetten Aangenaam Door Vermaak En Nuttig Door Ontspanning Combinatie Breda. Talk about crazy football facts.
11. The Match That Brought Ronaldinho Into Limelight
The great Brazilian footballer Ronaldinho went on to become one of the best players the game of football has ever seen in the history of its existence. At the age of 13 years, the Brazilian footballer was part of a game where his local team won the game 23-0.
Ronaldinho, at just 13 years of age score all the 23 goals in that match. It was 1988 in the middle of Porto Allegre, Brazil.
Also Read: Here's Why Rolex Doesn't Want To Be Associated With Football And Other Popular Sports
12. The Home Of Current Generation Footballs
Did you know that almost 2/3 of the footballs in use in the World comes from Pakistan? Yes, often it comes around as one of the most amazing football facts. Thinking that the best sports brands would manufacture their state-of-the-art footballs in a highly industrialised cities but the trust is they are made in Pakistan.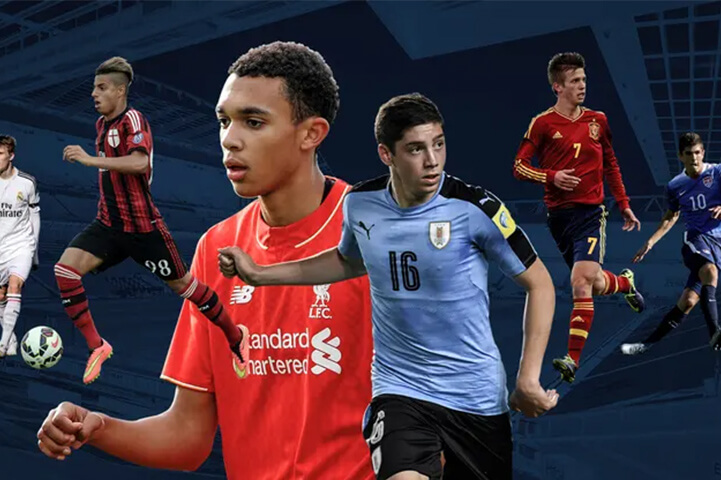 What would even more surprising is the fact that out of those manufactured in Pakistan, 40% comes from a single city named Sialkot. A small city with a population of 20 lakh or 2 million is the biggest supplier of footballs.
13. Average Distance Covered By A Footballer
Football is considered as one of the most taxing game in the world, especially on the body. Did you know that on an average a footballer, with obvious exception to the goalkeeper) covers a distance of 7 miles (11.2 kms) and it comes on top of the fact that a game generally lasts for 90 minutes with just a 15-minute half-time break (excluding the stoppage time).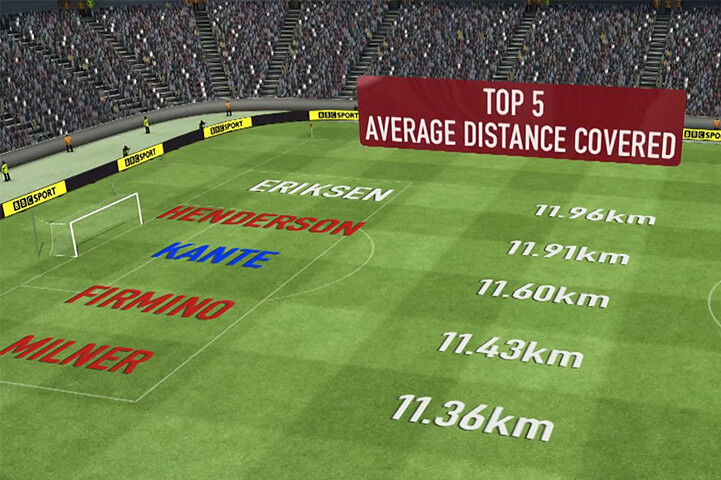 A tennis player, on the other hand, covers 3 miles (4.8 kms) per game, a cricketer covers 8.5 miles ( around 13.6 kms) but a typical ODI lasts for around 8 hours. A basketball player covers around 2.55 miles or 4.1 kms in a game.
14. World's Most Played Sport
We already know that Football is played by a huge population of the world, but did you know that a total of 210 countries are registered with FIFA and play the sport competitively. Baketball comes close as 195 countries play this sport, but only 100 have their own basketball leagues or national team.
Cricket, which has huge popularity in the Asian countries, as per ICC it has 104 members, however, only 12 are full time members the rest are associate members.
15. How Many Countries Have Won The World Cup?
A thing we know for sure is that Football is a very old sport and the very first World Cup was played in 1930 (90 years ago) and the tournament has been played every 4 years with the only exception of 1942 and 1942 due to World War II.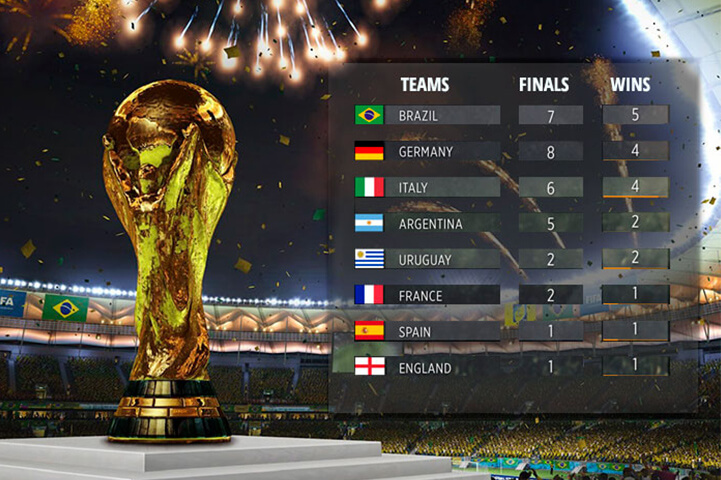 This means that a total of 21 World Cup Torumenats have been hosted and in those 21 tournaments only 8 teams have won the Football World Cup Title. Remember, as stated in the above fact, 210 countries are registered with FIFA and play Football competitively. Is it not a crazy football fact?
The countries are as follows:
| Country | Total Football World Cup Wins |
| --- | --- |
| Brazil | 5 |
| Germany | 4 |
| Italy | 4 |
| Argentina | 2 |
| France | 2 |
| Uruguay | 2 |
| England | 1 |
| Spain | 1 |
16. Significance Of A Football
Another crazy football fact is that the very first game of Basketball played on the 21st of December 1891 was played using a football. Did you know about this one? Tell us in comments what do you think about Football's significance.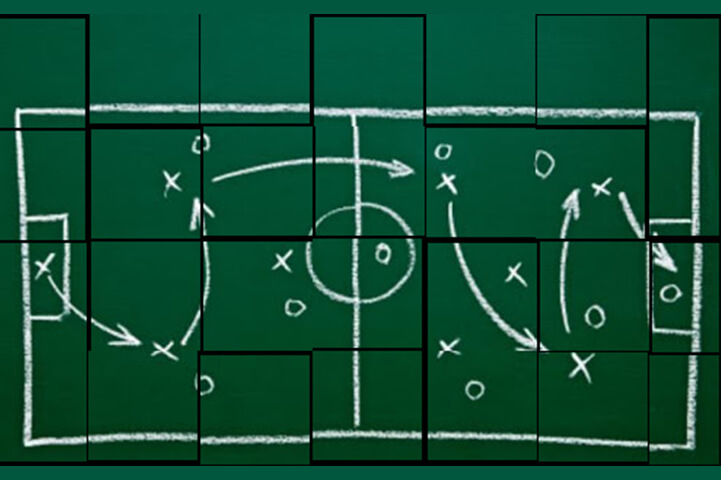 Also Read: 10 Best Football Tournaments Which Bring Everyone On The Edge Of Their Seats
17. Dominated By Europe
In the 90 years of the FIFA World Cup, European countries have made it to every finale with exception of two World Cup Finales.
The 1930 FIFA World Cup final was played between Uruguay and Argentina, both these teams come from South America. Final score, Uruguay 4 – 2 Argentina.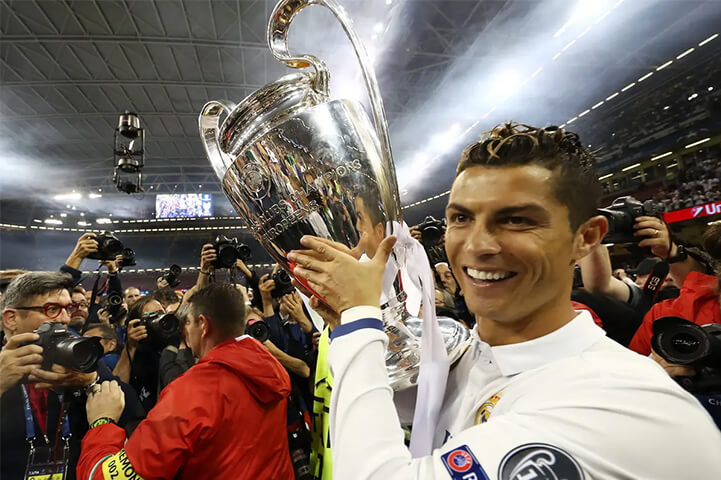 The only other time it happened was in 1950 FIFA World Cup when it was played between Uruguay and Brazil and Uruguay won their second World Cup title, having not been able to win it since then. Final Score, Uruguay 2 – Brazil 1.
Both Brazil and Uruguay are South American countries.
18. Who Call It Soccer?
Do you know that only 2 countries in the world call Football, Soccer? The two countries are America and Canada.
If in America, you talk about Football, they would take it as American Football which is a very popular sport in that country and similarly, in Canada, a similar version of American Football is played which they call Canadian Football.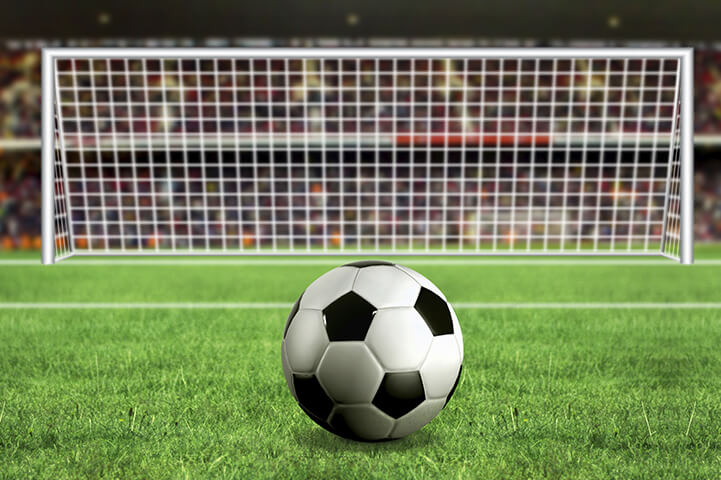 America and Canada are the only two countries in the world where Football is called Soccer instead of Football, talk about a cool football fact.
19. First Ever International Football Match
The very first official, international, match of football, as recognised by FIFA, was played on the 30th of November 1872 between England and Scotland. The match was attended by 4,000 people and resulted in a draw with the final score of 0-0.
Soon we will have the 148th anniversary of the first-ever international football match.
20. Playing Two Matches In A Single Day
Believe it or not, Football was not always such a cash-rich sport which it today is. Today players generally get 4 to 5 days rest between two matches and when the schedule is tight they still get 2 days time to recover, both mentally and physically.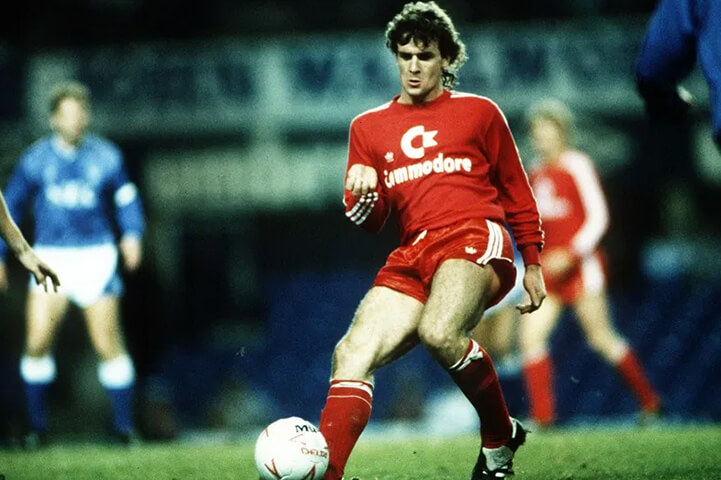 However, in the 90s when there was less money and players had to do whatever it took to keep the game running, Mark Hughes, a Manchester United's player and a Welsh star had to feature in two football matches in a single day.
When he was signed by Bayern Munchen from Manchester United, Hughes had to play not only a match with his new team but also a match with his national team (Wales National Team) in a qualifier match that same day.
21. Who Came Up With The Name "Soccer"?
Another crazy football fact, and believe it not, the truth stands that it was England who came up with the word Soccer but stopped using the word more than 35 years ago. So if you have someone to blame for the confusion of Americans and Canadians calling Football, Soccer, you now know who you will be looking at.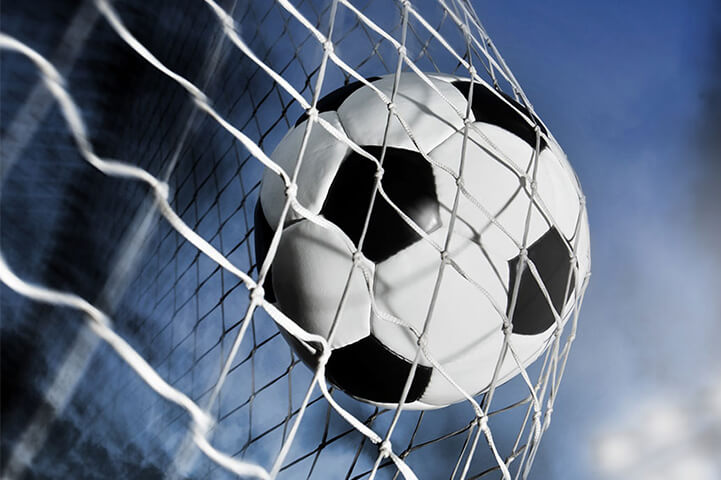 22. Biggest Football Stadium
Did you know that the biggest stadium in the world is also the biddest sporting stadium in the world. What makes it a crazy football fact is that this stadium is located in North Korea.
The Rungrado 1st of May Stadium is the biggest football stadium in the world with a seating capacity of 1,14,000 and is located in Pyongyang, North Korea. What is bizarre is that some reports claim the seating capacity of this stadium is 1,50,000.
23. Highest Scoring Game Ever
The date was 31st October 2002 and the world of football saw one of the most bizarre game in its history when a team, in protest, did something which impacted the game vastly.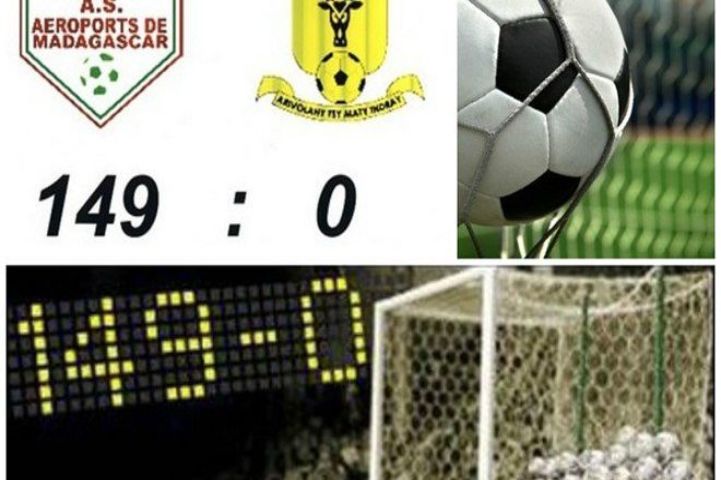 The game was between two arch-rivals A S Adema and SO l'Emyrne when SO l'Emyrne intentionally lost the game in protest over an unfair refereeing decision in the previous game. SO l'Emyrne scored 149 own goals and the game ended A S Adema 149 – 0 SO l'Emyrne.
Also Read: 10 Most Popular Sports In The World
24. Player Transfer Fees Paid In Footballs
We all know the Argentinian star footballer Angel Di Maria, he is amongst the wealthiest players in the world, but what people find an interesting football fact is that he was once traded between two of his homeland football clubs for 35 footballs.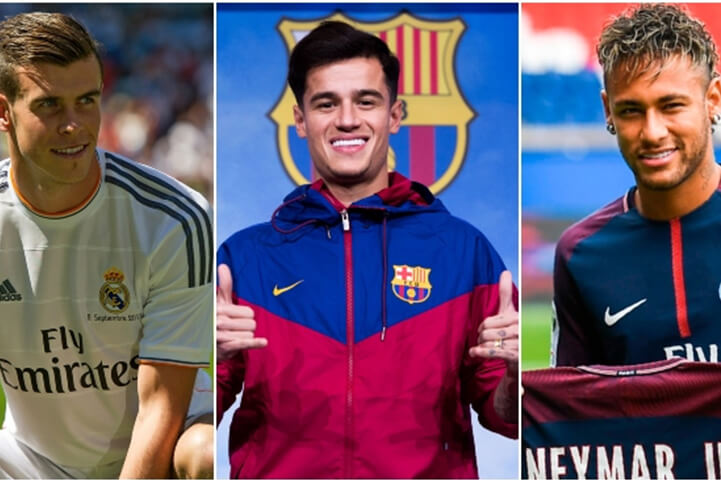 Who would have thought that Angel Di Maria would go on to become one of the most successful football players in the world?
25. Oldest Professional Football Player
Football is a sport which is is said to be very demanding, both mentally and physically and apart from goalkeepers, nobody has a long professional life. However, there are some players who destroy these claims with their calibre.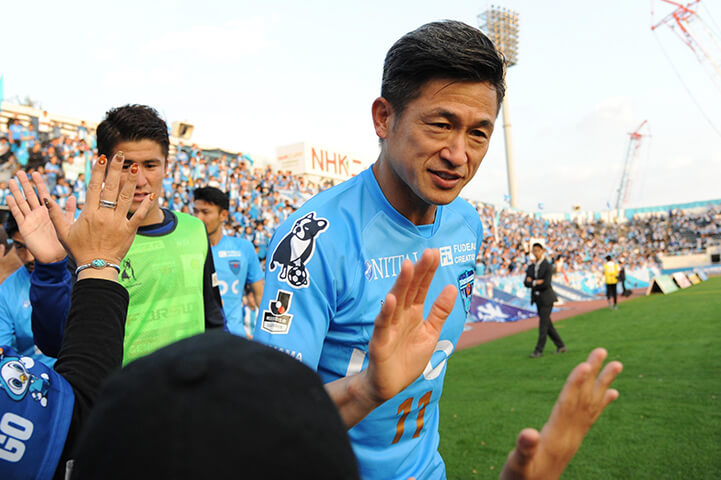 Kazuyoshi Miura of Japan is a 53 year old footballer who plays for Yokohama FC at the Forward position (or the attacking position) for his club. Not only this, he has been playing since the past 34 years, that is generally the age at which footballers announce their retirement.
26. The Only Football Team Brazil Never Defeated
Brazil is the GOAT (Greatest Of All Time) when it comes to football and there is no denying it, however, there is still one country who has remained undefeated facing Brazil. Norway has played 4 matches against Brazil and came out victorious twice and two times the matched ended up in a draw.
See the results here:
| Date | Match | Result |
| --- | --- | --- |
| 28th July 1988 | Norway Vs Brazil | 1-1 |
| 30th May 1997 | Norway Vs Brazil | 4-2 |
| 23rd June 1998 | Brazil Vs Brazil | 1-2 |
| 16th August 2006 | Norway Vs Brazil | 1-1 |
27. The Only Footballers To Have Scored Goals In Every Minute Of The Game
A typical game of Football is played for 90 minutes with two halves of 45 minutes each. It is very easy to score goals in the later stage of the halves but it becomes insanely difficult for any player to score the goals in the initial seconds and minutes of the game and any football fan or player can vouch for this.
There are 2 players in the world, yeah! Only 2, who have attained this huge feat are Cristiano Ronaldo and Zlatan Ibrahimovic.
Watch Ronaldo scoring in every minute of the game here:
28. Most Expensive Transfer Fees Ever Paid
We all know how cash-rich sport Football is, but once in a while, we get reminded of how much amount actually the Football clubs invest to acquire a player to play for them, on of the most coazy football facts is that Neymar is the most expensive players in Football till date.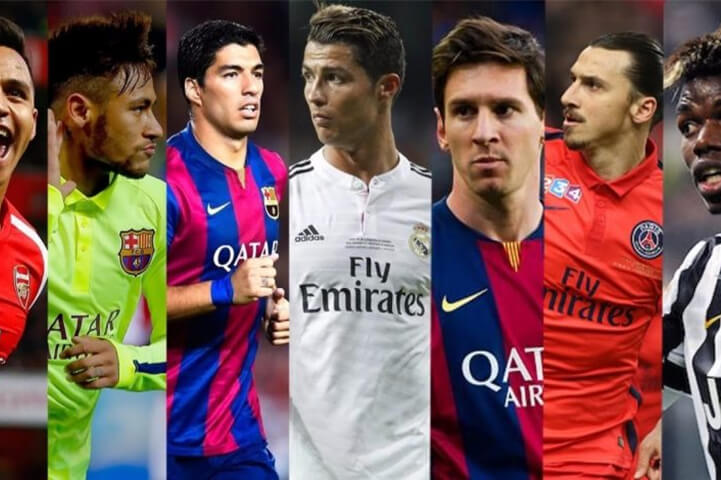 When he was bought by Paris Saint-Germain (PSG) from Barcelona, they paid a whopping £ 198 million which is roughly Rs 1,675 crore. Jaw dropped, right?
29. Most Goals By A Goalkeeper
Rogerio Ceni, a Brazilian footballer, has the most goals scored of any other in the world, not just this, what make it a crazy football fact is that the difference between his goals tally and the person in second is of more than double.
Ceni, in his career, has scored 131 goals, a number which any striker would be proud to have under his name, he played more than 1200 for his team, Sao Paulo FC and is amongst the top 10 highest scoring player of all time for the club.
30. First Balck Football Player
Did you know that Arthur Wharton is not only widely considered to be the first black footballer in England but also the world in professional matches and Football league. He was a goalkeeper and played for no less than 9 teams including the oldest football club in the world Sheffield FC.
31. Longest Unbeaten Streak Every Recorded
It is one thing to win a league or a competition in the world of Football, but then it there a notch higher where you win them without losing a single match. Probably the most unknown football fact on this list is that from 1986 to 1989 a football club did not taste defeat even once.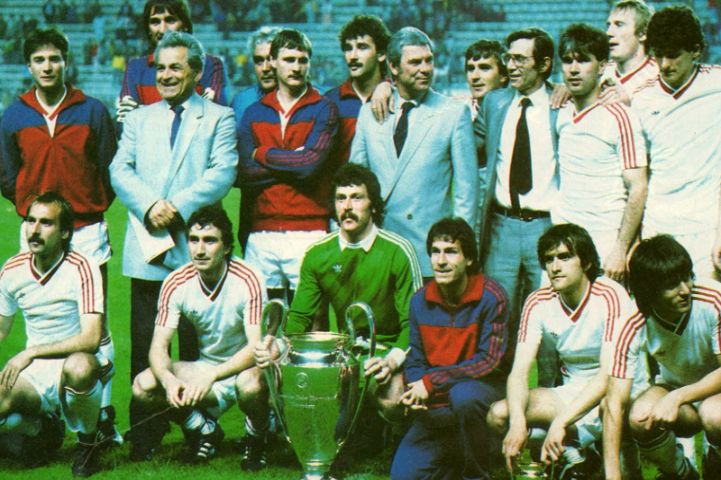 As per the Union of European Football Association (UEFA) Steaua Bucharest, a Romanian football club went 106 matches unbeaten and through this huge feat won 5 straight league titles along with the 1985-86 European Cup.
32. Same Size Of The Ball
When the game is as old as Football, things tend to change, but little did people know that the size of a football has remained exactly the same for 120 years. A football's shape and size has not been changed, it still has a circumference of 28 inches.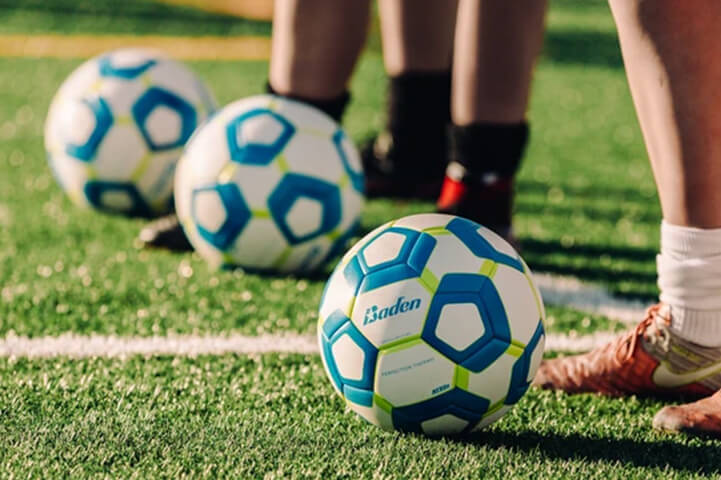 33. Most Red Cards In A Match
In the year 2011, people witnessed creation on one of the most crazy football fact, in the 5th tier Argentinean football league, arch-rivals Claypole and Victoriano Arenas played a match against each other and 2 players were dismissed by the first half. Little did the people know that it was start of a domino effect.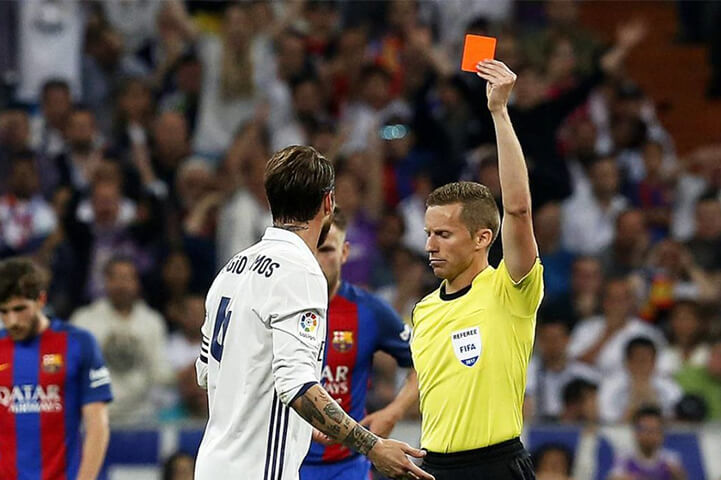 When the second half began, all hell broke loose and a total of 36 red cards were given in that one match. In this match, referee Damian Rubino gave a red card to every player on both the teams and 14 additional red cards were given to subs and coaches.
34. Longest Penalty Shootout
The year was 2005 and the competition was Namibian Cup when KK Palace and Civics were facing each other and it took a total of record breaking 48 spots kicks to settle the match. This record is also listed on the Guinness World Records.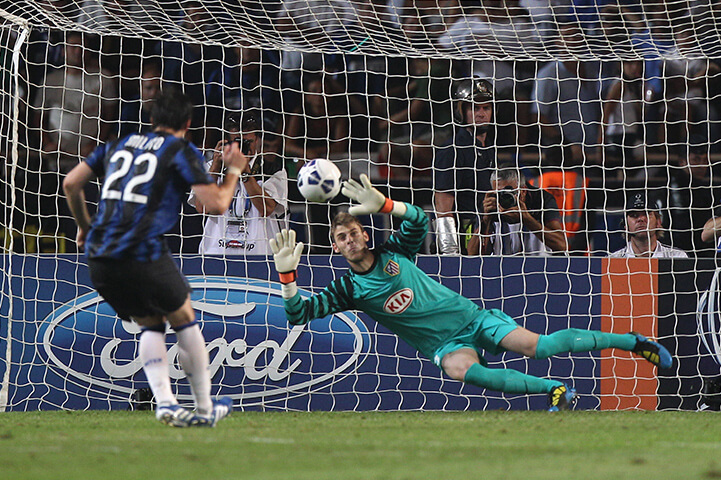 Each player of both sides had to take 3 spot-kicks in the shootout, and the whole penalty shootout lasted for almost as long as the game itself. In the end, KK Palace won the match.
35. First Live Telecast Of A Football Match
In the year 1937, British Broadcast Corporation (BBC) the first ever live football match. It was a match played between Arsenal and Arsenal Reserves and the match was telecasted just one year after the BBC has started with their TV services. The match was played at Highbury Stadium.
36. Change Your Shirt
There were some rules in Football which we could not even think about of right now, like everyone in the team to wear the same colour jersey, but soon it was found that this had a major drawback, like when a corner kick was to be taken, it became immensely difficult to know who the goalkeeper was, not just for the players but also for the referees.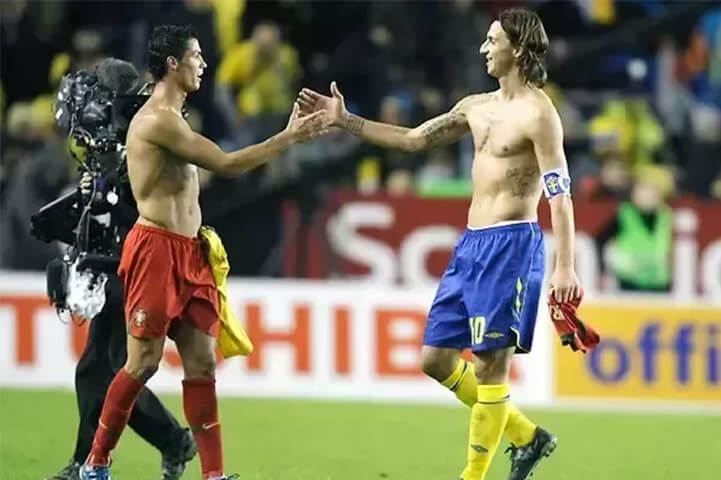 Hence, in 1909, prior to World War I, goalkeepers were asked to wear different coloured jersey from the rest of their teammates. Isn't this a fun football fact?
37. We Have Been Saying It All Wrong!
Did you know that the area of play in Football is not called "filed" but "pitch" and it has been published in a book named "The Soccer Book: The Sport, The Teams, The Tactics, The Cup". The variation of the word came into existence when people started using the word "pitch" in other sports.
38. Pele The Legend
Did you know that Pele was just 11 when he was discovered by the scouts and by the age of 16 he had already started playing professional football. If this is interesting, here is a bonus football fact for you that at the age of 17 he played his first FIFA World Cup (1958) and scored 6 goals helping Brazil win their first World Cup.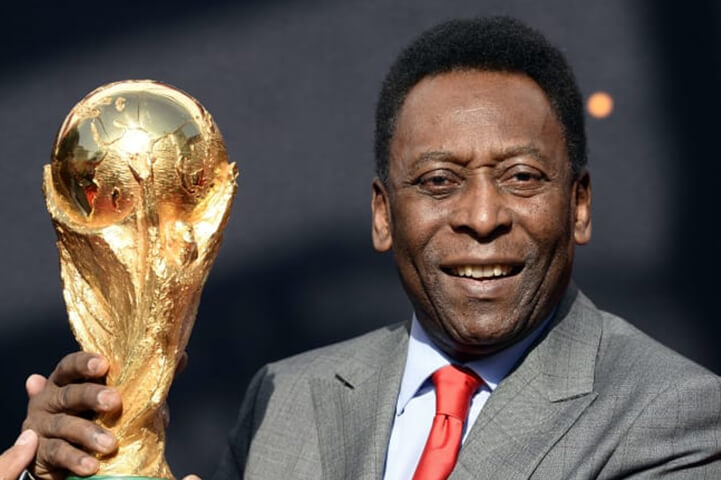 39. Most Goals In World Cup
Playing for your country in a World Cup is a huge feat but known to be the highest scorer in World Cup is considered to be even greater. Miroslav Klose, the German footballer hold the record of scoring most number of goals in World Cups.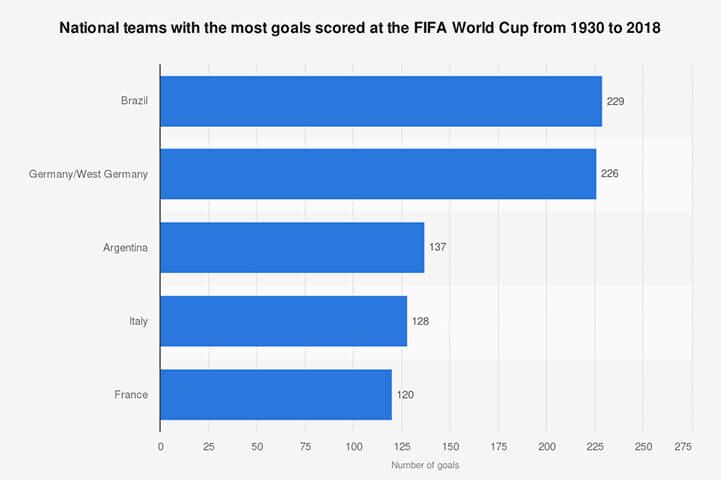 He has scored 16 goals, that 1 more than the Brazilian superstar player Ronaldo. Even the great Pele has only 12 World Cup goals under his belt.
40. Brazil's Number 1 Professional Football Fan
Claudio Riberio is the number 1 professional football fan from Brazil. Since the 1978 FIFA World Cup, Riberio has never failed to attend a World Cup. So far he has attended 11 FIFA World Cups leading to him visiting 11 different countries (including Brazil which hosted the 2014 FIFA World Cup.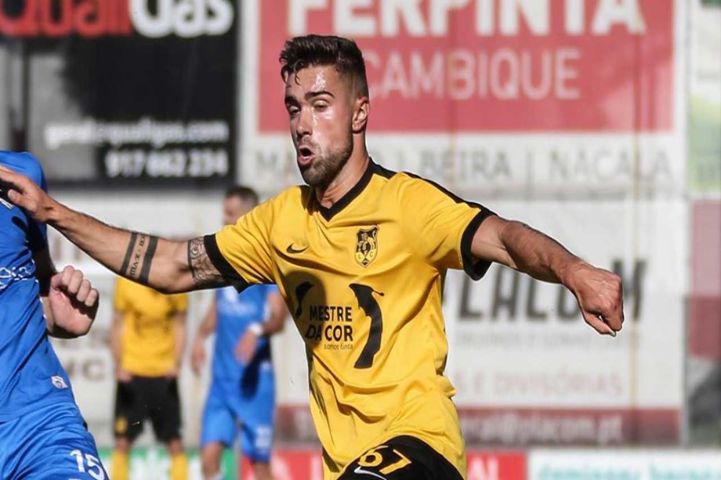 With this we conclude our list of 40 most interesting football facts which we believe would have made your jaw drop. Which one or ones are your favourite, do tell us down in comments. Do you have some awesome football facts we missed? Share with us in comments, we might just add them here.
Frequently Asked Questions (FAQs)
Question 1: Who Invented Football?
Answer 1: There are many countries who claim to have invented football, but the widely accepted one is China's claim. It is said that 476 BC in China and was called Cuju. Isn't it a fun football fact?
Question 2: What are the 3 fun facts about Football?
Answer 2: Football is a game with a rich history, and because of that we have curated a list of 40 fun and interesting football facts just for you, including the longest penalty shootout, game with most red cards, longest unbeaten streak by a team. And which team has never been defeated by Brazil.
Question 3: How long has Football been around?
Answer 3: The game of Football has been around since at least 2,000 years in China but the version we know today has been traced back to England.
Question 4: What does FIFA stand for?
Answer 4: An amazing football fact is that the word FIFA stands for Fédération Internationale de Football Association which is French for International Federation of Football Association.