Highlights:
Tampa Bay Lightning's Ian Cole is suspended following accusations of sexual abuse and grooming.
A user identified as Emily Smith took to Twitter to post the details of their sexual encounter when she was a minor.
Ian Cole, Tampa Bay Lightning Defenseman, was suspended on Sunday following accusations on social media of grooming and sexually assaulting a minor woman. Lightning said that they were entirely cooperating with the National Hockey League (NHL) in the investigation being conducted and have decided to suspend the defenseman, Ian Cole. The organisation further went on to say that none of its members or players will make any comments amidst the ongoing investigation.
A user identified as Emily Smith took to Twitter to post a lengthy statement alleging Ian Cole of sexually abusing a woman when she was a minor. The tweet was posted by Emily on Friday.
According to the statement, Smith and Cole allegedly had a sexual encounter while she was a senior in high school, and he had already played in the NHL for a few years at the time. Cole was "very well aware" of her age, said Smith, and added that she was coerced into having sex with him. In the statement, Cole is accused of making "derogatory and misogynistic comments" at various points.
Smith alleged that Cole "bragged" to a teammate about assaulting her sexually as a minor on the first night they met. She further went on to say that NHL fosters a culture of misogyny which made Ian feel empowered to emotionally and sexually assault women. She said that the NHL must hold themselves and their players responsible for fostering a culture that supports predatory and misogynistic behaviour. Those who uphold his reputation are the ones who have allowed him to abuse women for so long and are fully aware of this, she added.
My statement on being groomed and sexually abused by Tampa Bay Lightning and NHL player Ian Cole. @TBLightning @NHL #tampabaylightning #Canes #NHL #IanCole pic.twitter.com/IJ438bhodt

— Emily Smith (@emily_smith3333) October 7, 2022
Smith stated that none of this should come as a surprise to anyone who has the slightest notion about Ian and the way he talks about women. She admits that coming out as a victim of sexual abuse is undeniably tough, and it is often inevitable to blame oneself for not knowing better. However, she said that it needs to be borne in mind that she was exploited as a youngster by an adult.
Also Read: 10 Best Golf Players Of All Time
She said that she could comprehend the gravity of what had happened to her only as she grew older and gradually developed self-esteem realising that what had happened back then could never have been consensual. "I don't think Ian ever expected me to have the courage to speak out. It is painful to have to relive it, but I hope that this encourages more people to speak out about their own experiences of grooming and abuse," she added.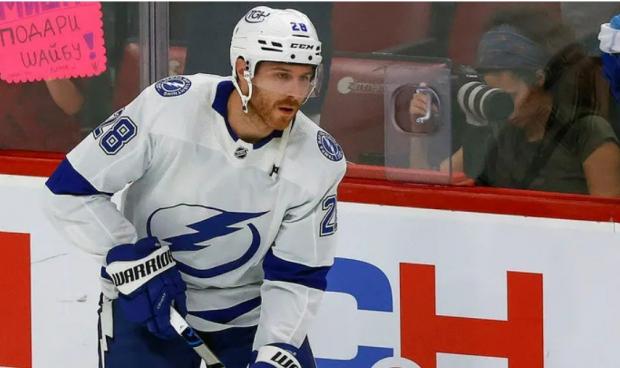 In a statement delivered through his agent Kevin Magnuson, Cole refuted the claims. Cole stated that the accusations made against him would be taken extremely seriously. He said that he looks forward to putting the accusations to rest and proving to the NHL and the Tampa Bay Lightning that they are without merit.
According to NHL Deputy Commissioner Bill Daly, the league has started an inquiry. Daly claimed that before the claims hit social media, the league was unaware of them.