Highlights:
A movie titled The Age of Adaline revolves around the central idea of a young woman who does not age. It's relatively easy to draw a comparison between the lead character in the 2015 film and a select group of elite footballers who, in a conventional sense, should be past their prime.
Even though they are all in their early, mid, or late thirties, superstars like Cristiano Ronaldo, Lionel Messi, and Robert Lewandowski don't appear to be slowing down. These athletes seem to be immune to the effects of ageing as they continue to strive for the next major accomplishment.
Staying on top demands countless sacrifices from modern-day footballers, and this is evident on the field with legends like Luca Modric and Karim Benzema, both of whom despite being in their mid-30s clinched the UEFA Champions League with Real Madrid this year.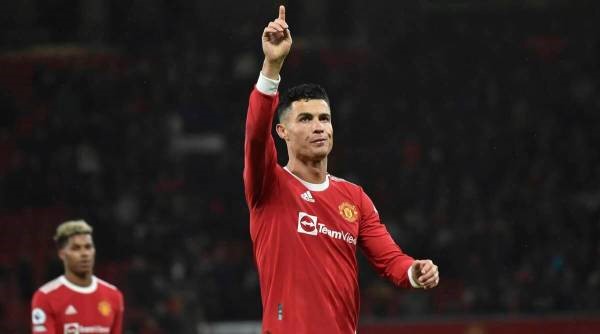 The idea that a footballer is in his or her peak for a set amount of time is disproved by the fact that Ronaldo (37) is still in high demand on the transfer market after finishing last season as the team's leading scorer for an undermanned Manchester United.
While Messi, 35, is still regarded as one of the best players in the world, Lewandowski, a Polish striker, scored the most goals in the German Bundesliga last season and received a lucrative transfer to Barcelona.
Zlatan Ibrahimovic recently extended his contract with Serie A champions AC Milan, keeping him there until he turns 41.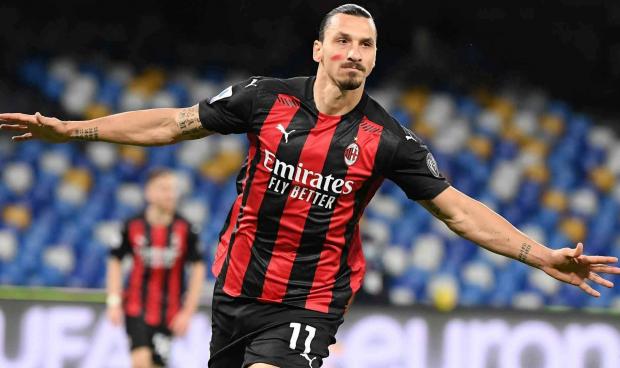 The days of teams being hesitant to sign athletes older than 30 years old are long gone. In recent years, the game has seen a significant change.
Footballers continuing to play into their 40s is not unheard of; nevertheless, the majority of them were committed to a single club for nearly their entire careers. Examples include Francesco Totti, Paolo Maldini, Ryan Giggs, and Javier Zanetti.
However, the modern football player does not subscribe to that idea. At the age of 34, Messi moved to PSG, a powerhouse in Europe; at 33, Lewandowski signed with Barcelona; and at the age of 36, Ronaldo moved from Juventus to Manchester United. Even a few years ago, none of these significant actions would have been possible. It's difficult to remember a time when three footballers, who would typically be regarded as ageing stars, were still contending on a regular basis to be named the best in the world.
If one uses Ronaldinho as an example, he transitioned from Barcelona to AC Milan before playing for Flamengo, Atlético Mineiro, Querétaro, and Fluminense before retiring at the age of 35. Ronaldinho was regarded as the best player in the world during his time. To put things in perspective, Messi, who is 35, is competing for the UEFA Champions League title with Neymar and Kylian Mbappe, while Ronaldo, who is the same age, achieved an eye-catching transfer from Real Madrid to Juventus.
What factors account for the supposedly ageless elite footballer of today's longevity?
Football players' careers are as much influenced by their decisions off the field as they are by those made on it. Due to the players' inability to strike a balance between their personal and professional life, many promising careers were cut short.
Some athletes made some poor personal choices that affected their day employment, which caused them to feel regret and consider what may have been. One of the first people who comes to mind is George Best, whose career and life was cut short by an irresponsible lifestyle, alcoholism, broken relationships, violence, and jail time. The second example is Ronaldinho, whose busy nightlife ultimately led to his demise. Perhaps his thirst was sated and he started to gradually turn his attention away from winning everything there is to win in international football.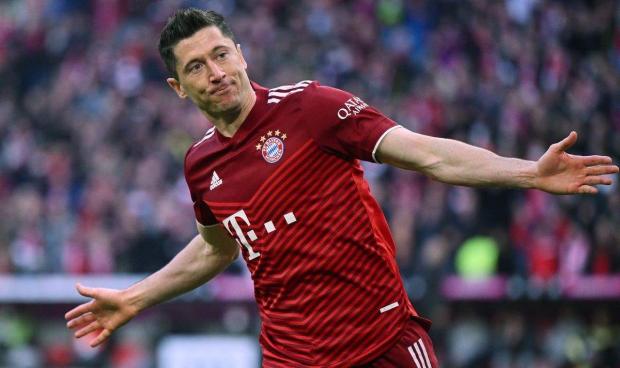 However, players like Messi, Ronaldo, and Lewandowski would rarely succumb to such excesses. Given the intensity of competition in current football, it is uncommon to see these three around bars and gatherings. That is not to argue that a football player in the present era doesn't have time to let loose. Even in the midst of the Covid pandemic, Neymar and a few of his PSG teammates are known for throwing extravagant parties.
When Messi and Ronaldo retired from the game in the past, Neymar was the heir apparent, but Mbappe and Erling Haaland have now surpassed him. If Neymar, who turns 31 in February, can genuinely reach his potential or if he will be forgotten in 15 years, only time will tell.
Nutritious Diet and Consistent Training
Someone would have been labelled insane if they had predicted that the slender youngster who joined Manchester United from Portuguese club Sporting in 2003 would develop into the physical specimen who stands in front of us today. But Ronaldo, whose commitment has maintained him at the top of the game for almost 20 years, is the exception.
Goal claims that Ronaldo divides his major gym session between weightlifting and aerobic exercises like jogging and rowing, while on the field, he concentrates on high-intensity drills that simulate game circumstances.
According to Ronaldo, a decent diet must be matched with a strong workout. He follows a high-protein diet that includes plenty of whole grain carbohydrates, fruit, and vegetables. He also stays away from sweets.
While his Portuguese counterpart is a fitness maniac, Messi is not. According to Pinata magazine, the Argentine mostly concentrates on maximising his agility and focusing on his linear speed before each matchday.
He exercises lunges, hamstring stretches, pillar skips, and bridge-front pillars. According to the report, he also performs split squats and hurdle hop to build stronger leg and core muscles.
Messi has been working with Italian nutritionist Giuliano Poser since 2014. According to Goal, Poser has identified five important items as essential components of Messi's diet plan: water, olive oil, whole grains, fresh fruit, and fresh vegetables.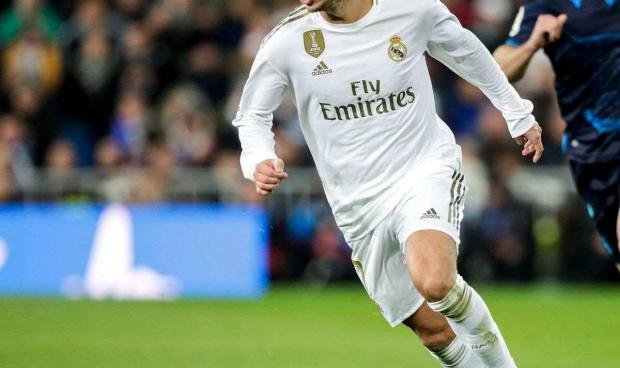 Real Madrid's Eden Hazard is a perfect illustration of what can go wrong if a player is not properly motivated. The Belgian once hailed as a sure-fire Ballon D'Or contender has been a huge disappointment at the Santiago Bernabeu since moving there from Chelsea for £103.5 million.
His career at Madrid has been hindered by injury; he has missed more than 65 games and been sidelined for more than 550 days. The former Chelsea player with blue eyes has only made 66 appearances in all competitions in three years with Madrid, contributing 10 assists and scoring six goals. He's only 31.
Names like Hazard, James Rodriguez, and Dele Alli are at the other end of the spectrum from players like Ronaldo, Messi, and Lewandowski who continue to sign with major clubs despite being too old by some standards to compete at the highest level of football.