The 13th edition of the Indian Premier League was expected to house some of the best IPL matches just like its predecessors and was scheduled to kick off from the 29th March 2020 at the Wankhede Stadium where the defending champions Mumbai Indians (MI) were to take on the Chennai Super Kings (CSK).
However, as the novel Coronavirus tightens its grip over the world, and Indian takes a stern step of a complete nationwide lockdown for 21 days to contain the spread of Coronavirus, the VIVO IPL 2020 was postponed to 15th April 2020.
However, knowing how frustrated and sad the fans all over the globe we have made a list of 15 best IPL matches ever since the beginning of the tournament which dates back to 2008.
PS: The listing is not a ranking from 1-15, it just states the 15 best IPL matches.
15 Best IPL Matches Ever In History
1. Kolkata Knight Riders (KKR) Vs Royal Challengers Bangalore (RCB), 18th April, IPL 2008
A list that talks about the best matches in IPL cannot miss out on the very first match of the IPL. The commentators on the night were talking about how IPL would change the cricket as we knew it, but little did people know that it was to become a truth on the very same night.
The then New Zealand cricketer Brendon McCullum scored 158 in just 73 balls and remained not out on the very first match of the Indian Premier League. In spellbinding innings, he plays ferociously and hit 13 sixes and 10 boundaries.
On the night, McCullum literally obliterated the previous world record held by Cameron White for scoring 141 runs not out in 2006 in a T20 inning.
On that night, KKR scored 222 for a loss of 3 wickets and beat RCB who returned to the stands after scoring just 82 runs in 15.1 overs.
Also Read: Top 10 ODI Batsmen in the world 2020
2. Mumbai Indians (MI) Vs Kings XI Punjab (KXIP), 18th October, IPL 2020
In the 36th match of IPL 2020 played at the Dubai International Cricket Stadium, not one but two super overs were played making it one of the rarest cases in the world in Cricket matches and one of the best matches in IPL history if not the best.
Both sides – MI led by Rohit Sharma and KXIP led by KL Rahul – tied the scored at 176 and interestingly both teams lost 6 wickets in the normal time which lead to the Super Over.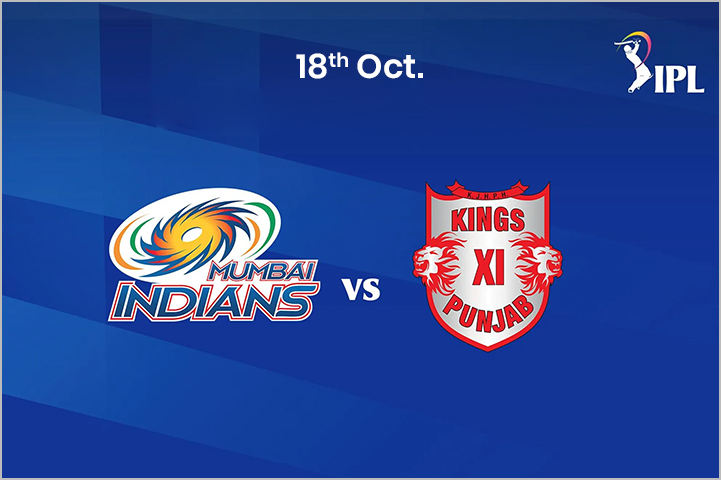 In the first Super Over, Jasprit Bumrah was given the ball and being the star bowler of MI line-up, he restricted KXIP to just 5 runs, However, Mohammed Shami had some tricks up his sleeves as well.
Shami returned Bumrah's favour with a yorker-filled over, giving away just 5 runs.
The match was tied yet again.
In the second Super Over, MI put up a score of 11 runs after a loss of 1 wicket in Chris Jordan's over which was easily chased down by Chris Gayle and Mayank Agarwal's partnership which went like this:
Ball 1: Chris Gayle hits the ball for 6
Ball 2: Chris Gayle takes a single giving Mayank Agarwal the strike
Ball 3: Agarwal hits a 4, KXIP needs 1 run to win
Ball 4: Agarwal hits a 4 again, KXIP wins the match
Also Read: 15 Batsmen With Highest Sixes In IPL
3. Mumbai Indian (MI) Vs Kolkata Knight Riders (KKR), 22nd May, IPL 2011
If somebody follows IPL, that person will know that Mumbai Indians is that one team which can snatch victory even when they are just 1 step from a loss, a habit which started from the 70th match played in IPL 2011.
In the final overs of the match, people thought that Mumbai Indian will not be able to win as the team required 40 runs in last 2.3 overs. However, as James Franklin took charge.
In the last over, when MI needed 21 runs, the New Zealand player smashed 4 consecutive boundaries off of Lakshmipathy Balaji, after taking a single which gave Ambati Raydu the strike, Balaji bowled a full toss, however, Raydu tossed the ball into the crowd present in the Eden Gardens.
This match always comes up on every list which talks about the best IPL matches in the tournament's history.
KKR scored 175 runs in 20 overs with a loss of 7 wickets, which MI overshadowed as they scored 178 runs after 20 overs with 5 wickets remaining.
Also Read, 10 Best Golf Players
4. Mumbai Indians (MI) Vs Rajasthan Royals (RR), 25th May, IPL 2014
Regarded as one of the best finishes in IPL's history, Rajasthan Royals lost a match they thought they had already won, and MI played in the playoffs despite things they will be eliminated. This is the type of match that should be on the list of the best IPL matches ever.
RR which were coached by Rahul Dravid discarded their cap, Aditya Tare, a batsman from MI pulled off a Cristiano Ronaldo celebration as he pulled his shirt over his head in celebrations. A match filled with emotions as it was the qualification decider, MI decided to chase.
Corey Anderson's hard-hitting for MI as he scored 95 not out off just 45 balls helping his side reach 195 after losing 5 wickets in just 14.4 over. Ambati Raydu, too, rose to the occasion as he was determined to make sure MI reaches the next level.
MI had to chase the colossal score in 14.4 overs to make sure they move ahead on Net Run Rate (NRR).

Raydu got out on the 3rd ball of the 14th over, however, as Tare gets the strike, he hit a six on the very next ball and that's how MI made the top 4 of the IPL 2014.
For Rajasthan Royals, only Sanju Samson and Karun Nair hit hard with the bat with them scoring 74 (47) and 50 (27) respectively.
MI scored 195-5 after 14.4 overs beating RR 189-4 after 20 overs.
Also Read: Top 50 Interesting Cricket Facts
5. Kings XI Punjab (KXIP) Vs Chennai Super Kings (CSK), 18th April, IPL 2010
Mahendra Singh Dhoni earned himself the title of a "finisher" especially in the T20 format of cricket and it was nights like this one in Dharamshala which reaffirm this title of his.
As CSK needed a win in order to reach the Semi-Finals of the IPL 2010, as KXIP scores 192-3 after 20 overs and CSK trying to recover from 27-2 after 4 overs, it did not look like it was CSK's year.
However, little did the people all over the globe knew that not only CSK would win the game but this game would be regarded as one of the best IPL matches ever.
In the final over, CSK needed 16 runs to win and the bowler was in-form Irfan Pathan. But nobody imagined that MS Dhoni would only need 4 deliveries. He smashed 1 runs of the first 4 deliveries itself scoring 56 runs not out from 29 balls and booked a place for CSK in the knockout stage.
6. Royal Challengers Bangalore (RCB) Vs Pune Warriors (PW), 23rd April, IPL 2013
A game without which any list talking about the best IPL matches ever will certainly remain incomplete. The number of records broken by 1 player is a feat in itself.
Chris Gayle who is best described by adjectives like Devastating, Destructive, and Powerhouse. Gayle, playing for RCB scored 175 runs not out off just 66 balls and by doing so he smashed records like Most Sixes in an Innings (17), Fastest Century (30 balls) and also helped RCB take the title for Highest Team Total in the history of the tournament at 263 runs.
Gayle did not stop there, he also took 2 wickets in the only over he bowled after giving just 5 runs which won him an Orange Cap.
RCB won the game by 130 runs after restricting PW at 133-9 after 20 overs.
7. Sunrisers Hyderabad (SRH) Vs Mumbai Indians (MI), 6th April, IPL 2019
A proof that runs are not necessary for a thriller match, In April 2019, when the 19th match of IPL was played between SRH and MI, the same was proved. Mumbai Indian had scored 137-7 in 20 overs and people thought, including the commentators, that this score was not enough to contain SRH and MI might even lose the match.
Antiguan Alzarri Joseph, the 22 year old who was only selected as Lasith Malinga had to fly back to Sri Lanka for another game. Making his debut in the 4th over of the innings, he took the wicket of David Warner on his very first delivery.
David Warner was the top scorer of the tournament then.
After 3.3 overs from there, Joseph's deceptive pacing skills helped him claim the best bowling figures in the history of IPL at 6-12 which dethroned Sohail Tanvir who had the best figure until then at 6-14 which he made in the very first edition of IPL in 2008.
In 3.4 overs Joseph had a maiden over, took 6 wickets and only gave 12 runs, which restricted SRH at 96 all out after 17.4 overs.
8. Chennai Super Kings (CSK) Vs Royal Challengers Bangalore (RCB), 12th April, IPL 2012
A match which is very well imprinted on the minds and hearts of the fans of not just these two teams or the tournament, but also the fans of the game as a whole. This is one of the best IPL matches, why? Let us jog your memory.
Both CSK and RCB came out as favourites in the 2012 edition of the Indian Premier League, as RCB won the toss and asked CSK to chase, RCB's top order batsmen helped the team reach the total of 205 runs at a loss of 8 wickets after 20 overs.
Virat Kohli bowled 2 overs that night, as the first over he only gave away 8 runs, his confidence was high, so he took the crucial 19th over of the match where Albie Morkel took the RCB captain for a ride.
Morkel scored a six off the first ball, then a boundary of the second ball. He repeated the same for 3rd and 4th deliveries bowled by Virat. On the 5th ball, he runs 2 and off the final ball of the over he hit Virat for a 6 again.
Virat who had an economy of 8 after 1st over, reached 18 as Morkel scored 28 runs off of his 2nd over.
Faf du Plessis was given the Man of the Match title after he scored 71 off of just 46 deliveries.
9. Rising Pune Supergiants (RPS) Vs Mumbai Indians (MI), 21st May, IPL 2017
Mumbai Indians, over the course of the IPLs have proven one thing time after time that they sure offer fans worth for the money they spent on the tickets.
MI performs the best when they are at almost at the brink of a loss.
In the finals, MI were at 79-7 when the lower batting order especially Mitchell Johnson and Krunal Pandya started hitting hard and mapped a road for a comeback for the team and took the team's overall score to 129-8 after 20 overs.
However, when RPS came along to bat, they made sure they held their wickets as they knew they had ample time to hit those boundaries and sixes. But the MI bowlers were in no mood to let the title slip away so easily, after restricting them as much as they can, the final over was presented to Johnson.
With a task of defending 11 runs off the last 6 balls, Johnson's over could not have had a worse start as he was hit for a boundary off the 1st delivery by Manoj Tiwary. And the rest 5 balls panned out like this:

19.2: Manoj Tiwary Out, 7 runs needed to win
19.3: Steve Smith Out, 7 runs needed to win
19.4: 1 run as byes, just misses his hat-trick, 6 runs needed to win
19.5: 2 runs, 4 more needed
19.6: runs 2, run out on the 3rd.
This is how MI won their third IPL trophy, and this is why this match is worth to be in any list of best matches of IPL ever.
10. Chennai Super Kings (CSK) Vs Kolkata Knight Riders (KKR), 10th April, IPL 2018
Just the 5th match of the 2018 IPL and CSK hosts a match to be played against KKR, a match that nobody knew would turn out to be a nail biter. It is rarer than once in a blue moon where a lower-order batsman smashes 11 sixes and scored 88 runs off just 36 balls and helps his team putting up a total of 202-6 after 20 overs.
Though Andre Russell set a record for any IPL players batting at number 7 or lower by attaining the above-mentioned feat, it was sadly overshadowed by a sensational chase showcased by CSK for its fans after Jadeja and Bravo score 17 runs off the last over.
Jadeja hits Vinay Kumar's 5th delivery of the 20th over of the game for a six and seals the game for CSK at 205-5 after 19.5 overs.
However, Russell's fans here, may we remind you, his efforts did not go in vain, not only did he earned the respects of many, but also went on and won the title of Most Valuable Player of the Tournament.
Also Read: 55 Interesting IPL Facts Which Even A Die Hard Fan Would Be Surprised To Read
11. Mumbai Indians (MI) Vs Chennai Super Kings (CSK), 12th May, IPL 2019
Disclaimer first, in no way we are stating that this is the 10th best match in the history of IPL, the reason why this match is at the end of the list is that it would do justice to the list. We began the list with the very first match of the IPL, and this was the final match of the IPL played till date. We have now completed a full circle.
Repeating what MI did in 2017, they won the throne of IPL just by 1 run, this is another one of the best matches in IPL where Mumbai Indians are listed.
Batting first, MI could only put up 149-8 after 20 overs, a score decent enough, but not high enough for the tournament finale. However, the bowlers of MI worked their magic once again. Especially Jasprit Bumrah and Lasith Malinga.
Lasith Malinga, a player who was not even purchased in the 2018 edition of the tournament because of his unimpressive performances in IPL 2017 redeemed himself in the finale.
When the final over of the game and the tournament was handed to him, CSK needed 9 runs from 6 balls to win.
Bumrah, owing to his 4 spells with the figure of 2-14 earned him Player of the Match award. However, the final over is what stole the breath away and brought every person, both in the stadium or watching on a screen, to the edge of their seats.
This is how the final over panned out:

19.1: 1 run, 8 runs from 5 balls needed
19.2: 1 run, 7 off 4 needed now
19.3: 2 runs, 5 required from 3 deliveries
19.4: Wicket, Run Out after 1 run, 4 needed from 2 balls
19.5: 2 runs, 2 needed from last ball
19.6: S N Thakur out LBW
Once again, Mumbai Indians proved they are the scariest when they are pushed towards the loss. MI won their 4th IPL Title, most by any team, next highest is CSK with 3 IPL titles under their belt.
12. Delhi Capitals (DC) Vs Kings XI Punjab, 20th September, IPL 2020
In what was just the second match of IPL 2020, fans were able to witness a super over, Delhi capitals performed top-notch to clinch their first win in the opener match of the season for them. DC put 157/8 on the board, however, Mayank Agarwal brilliant knock of 89 from just 69 helped KXIP tie the score.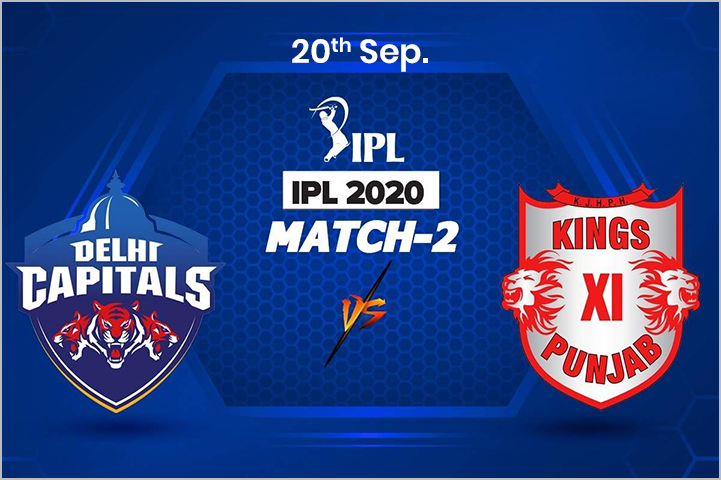 In the Super Over, Kagiso Rabada from DC managed to send KL Rahul, KXIP's skipper, as well as Nicholas Pooran back to the dressing room is successive deliveries leaving DC to chase a small target of just 3 runs.
Shami bowled for KXIP and gave a dot on the first ball of the over, however, balls a wide on the very next one. On the 2nd legal ball of the over Pant flicks the ball to run 2 and win the match.
13. Royal Challengers Bangalore (RCB) Vs Mumbai Indians (MI), 28th September, IPL 2020
In another one of the best matches of IPL history we bring you another Super Over match from IPL 2020, this time it was RCB against MI in the 10th Match of the tournament, both the teams scored more than 200 runs and tied the score at 201 leading to a Super Over.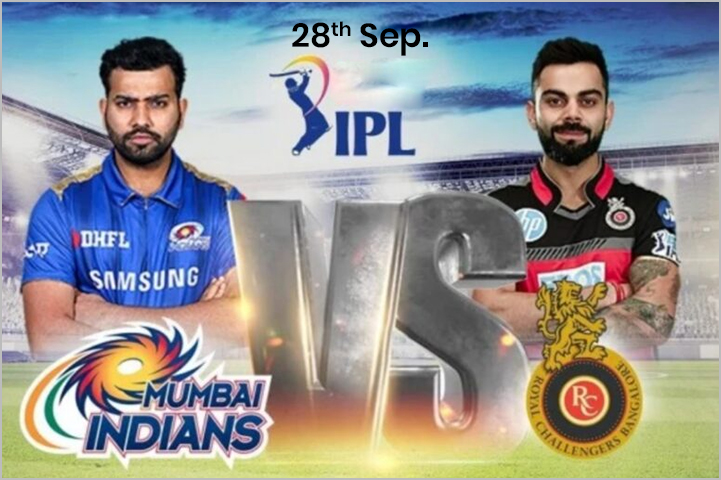 This was the match were Ishan Kishan proved to be an ace in MI's hand, as the top order crumbled. Kishan played star inning scoring 99 runs from just 58 balls, smashing 9 sixes but unfortunately got caught at the boundry trying to hit a six.
In the Super Over, Indians were only able to score 7 runs and during the chase, Bangalore put their faith in their star players Virat Kohli and AB de Villiers and they delivered in style on the final ball.
Kohli rose up to the occasion to wash clean the slate of his poor performance where he scored 11-ball 3-run knock just a few hours ago and finished the match with his first boundary of the IPL 2020 campaign.
14. Kings XI Punjab (KXIP) Vs SunRisers Hyderabad (SRH), 24th October, IPL 2020
In the 43rd match of IPL 2020, people witnessed what was one of the best IPL matches in history where KXIP pulled off what people thought was impossible against SunRisers Hyderabad all because of some of the most stellar performances by their bowling line-up.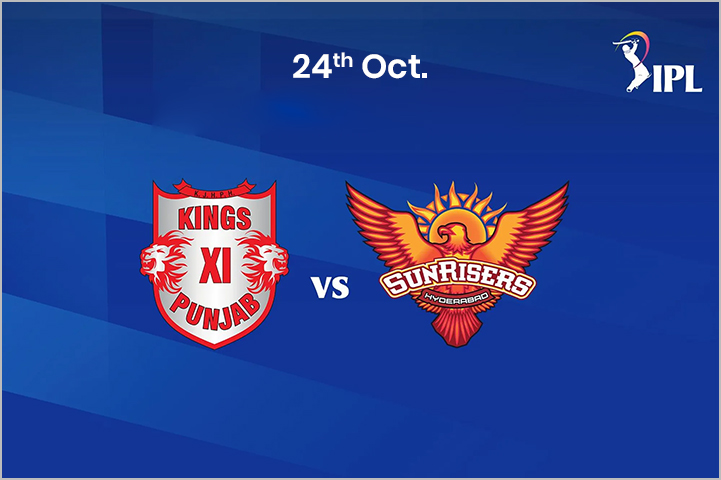 After managing to put up a target of just 127 runs for SRH, KXIP's skipper KL Rahul was under tremendous pressure.
Chasing, the Hyderabad-based IPL franchise had a good start with David Warner and Jonny Bairstow's partnership.
Towards the end, SRH only needed 17 runs from the last 12 balls of the match and had 6 wickets in had, however, KXIP soon flipped the table upside down in a dramatic fashion.
The spell from Ravi Bishnoi was exactly the thing they needed clinical spell the vital wickets Chris Jordan and Arshdeep Singh took brought SRH from 110/4 to 114-all out in the space of just 12 balls.
KXIP won the match by 12 runs.
15. Rajasthan Royals (RR) Vs Kings XI Punjab (KXIP), 27th September, IPL 2020
In the 9th match of IPL 2020, Mayank Agarwal of KXIP and Rahul Tewatia from RR made their marks in the tournament. Mayank Agarwal's maiden IPL hundred guided KXIP to 223/2 at the end of the first innings and made the road to victory tough for RR.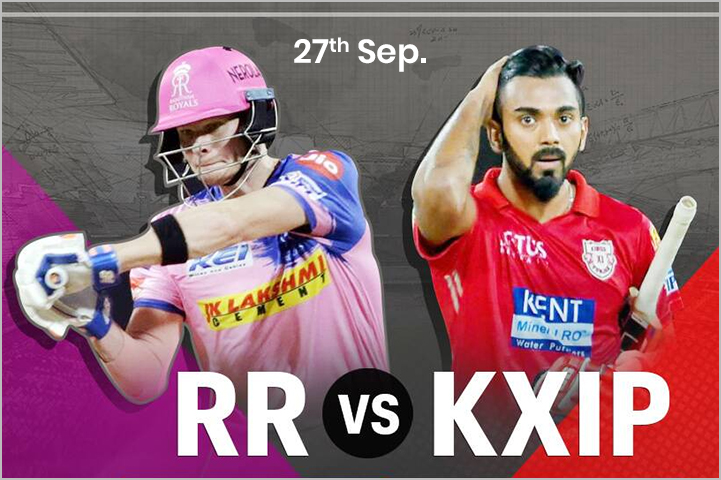 However, Rajasthan Royals (RR) Rahul Tewatia made this one among the best matches in IPL history as he etched his name in the folklore of the tournament with a match-defining 31-ball 53 inning in a high-scoring match against Kings XI Punjab (KXIP).
During their chase, the Rajasthan-based IPL franchise failed to make a mark early on to hand KXIP control of the match. But the Royals turned things around in the dying moments of the match when Tewatia smacked Sheldon Cottrell for five sixes in the 18th of the match.
From needing 51 runs from 18 balls, RR won the match by four wickets with three balls to spare.
What do you think about the list?
Is there any other match you think should have been on the list? Feel free to share it with us and others down in the comments.