Highlights:
Ukrainian high jumper Andriy Protensko bags bronze medal at World Athletic Championships.
The 34-year-old athlete narrates his ordeal of fleeing from Ukraine during the Russian invasion.
For training, Protensko improvised and built homemade hurdles out of items in his yard and used car tyres as weights on a bar he discovered lying around.
Andriy Protsenko, a high jumper who captured bronze at the world athletic championships, wasn't even supposed to be there. The Ukrainian Protsenko looked through the Telegram channels a few months ago while he was entrapped in the battle.
The cloud-based instant messaging programme was utilised by those leaving the conflict to coordinate their plans, including potential covert escape routes that could fool the Russians. Protsenko and his companions took the first action.
The 34-year-old high jumper shares details from months of terror. As he waited in that house throughout February and March, his only thought was for his family's safety. However, with nothing else to do, he found solace in his training regimen, knowing that if he could somehow maintain his fitness, he might be able to compete for a medal at the World Athletics Championships in Oregon22.
Protsenko left his hometown of Kherson on February 24, the day Russia began a military invasion of Ukraine, with his wife Katerina and their two daughters, Sofia (5) and Polina (9 months).
Protsenko had to improvise because no sporting facilities were available at their new location, where they were safe from harm. He looked for supplies he might use to keep working out, building homemade hurdles out of items in his yard and using car tyres as weights on a bar he discovered lying around.
He performed drills, sprints, and plyometric exercises in a nearby field. Reminiscing the older days, he mentions that though high jumping was not accessible to him, he landed the possibility to run. The biggest challenge was keeping up the motivation to train, but thankfully, he could pull it off.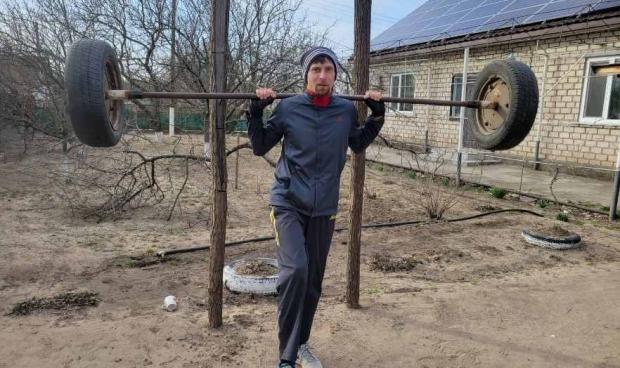 It was February, which meant that the world championships in Oregon were still five months away. Despite not having access to sufficient training, he was safe. even no equipment
Protsenko used some alternatives and improvised. Pictures depict a brick house in the midst of nowhere and a desolate scene with endless fields. To use a bar as his weightlifting exercise apparatus, Protsenko attached automobile tyres. He ran sprints on the neighbourhood field and performed plyometric workouts (pushups, throwing, running, jumping, and kicking).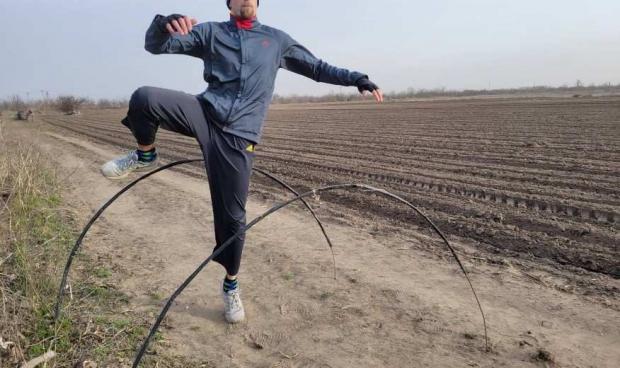 He eventually made it to Portugal and finally Spain, where the local sports federations assisted him. He will soon be reunited with his family, who are receiving assistance from charity organisations in France. They intend to relocate to Poland because his coach and a few other Ukrainian athletes are stationed there.
His diligence paid off when he earned the bronze medal in the men's high jump final on Monday night, in his sixth appearance at the world championships, with a jump of 2.33m. Plus, it was a seven-centimetre improvement over his previous season record.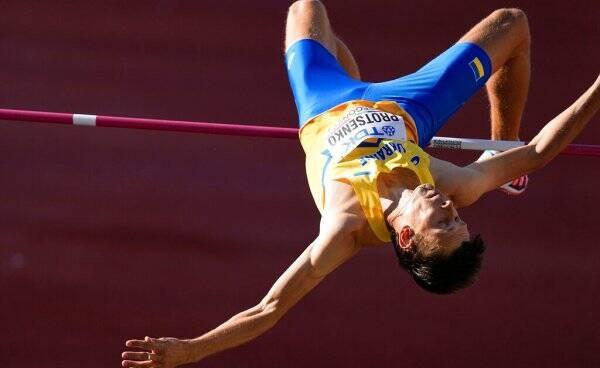 The cheers were led by the gold medalist from Qatar, Mutaz Essa Barshim, who cleared 2.37 metres to win his third world championship. He lauded Protensko and said that he was a champion who persevered and stood firm in the face of countless challenges.
Italian high jumper Gianmarco Tamberi, who won gold alongside Barshim at the previous Olympics, finished fourth this time, trailing Protsenko. Tamberi had a Ukrainian flag painted on his right shoulder and inscribed the names of Protsenko and Bodhan Bondarenko, who could not attend the competition because of the conflict, to demonstrate his support during an athletic event in March. Protensko got his act together to display this applause-worthy accomplishment at the right moment.